BBVA USA commits more than $3.7 million in community support, offers special employee benefits amid COVID-19
BBVA USA today announced its commitment of more than $3.7 million to support organizations that are providing community support in response to the coronavirus pandemic. The funds are earmarked for a combination of community support, including a distribution of $1 million in rapid response funding.
In recent days the bank has also put together a full program of special employee benefits tailored to the evolving COVID-19 situation, offering assistance in areas of health insurance, financial protection and work environment safety precautions.
"Our priority is, and has been since day one, focused around our employees, clients and communities," said BBVA USA President and CEO Javier Rodriguez Soler. "We are confident that these measures in tandem with our previously-announced client offerings will address the most immediate needs and others that will be identified as the crisis evolves."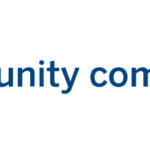 Rapid Response
As a first step in its response to the global COVID-19 pandemic, BBVA USA is committing $1 million in grants to a select group of current BBVA Foundation grant recipients that are working to address basic needs, healthcare response and small business assistance across the bank's footprint.
"We are working through nonprofit partner relationships across our footprint to identify and fill immediate needs including emergency financial support to cover lost wages, rent and utility relief," said BBVA USA Director of Communications and Responsible Business Reymundo Ocañas. "Working with our established partners helps us deploy support as quickly as possible."
Ocañas indicated that additional phases of rapid response support would also provide funding for healthcare response and small business assistance for organizations that are open and actively serving clients.
Corporate Contributions
As another layer of action, BBVA USA is deploying a total of $2 million in large dollar corporate contributions to organizations that are able to implement footprint-wide efforts that support low-to-moderate income communities impacted by the COVID-19 crisis. This effort includes grants to food banks and small business support through Community Development Financial Institutions (CDFIs) and other non-governmental organizations (NGOs) that support micro and small businesses.
Public Health Support
In parallel with its global holding company, BBVA USA has also begun working to procure $500,000 in essential materials and other public health support for nonprofit partners, including gloves, hand sanitizer and N95 masks. The bank is working to procure these items for distribution in April and May through its existing purchasing partners.
BBVA Group earlier announced its commitment of €25 million to combat the coronavirus outbreak, later raising it to €35 million, helping health authorities and social organizations and fostering scientific research in countries where it operates.
1:1 Matching Campaign
The BBVA Compassion Fund, an employee grant fund first started to support employees in the aftermath of Hurricane Harvey, will be expanded soon thanks to a $150,000 contribution from the bank. Employees are encouraged to donate to the fund which supports team member needs, and BBVA USA will match their contributions dollar-for-dollar, up to an additional $100,000. The proceeds will support BBVA USA employees impacted by COVID-19.
Rent Relief
BBVA USA is also providing rent relief to its third-party tenants in bank owned buildings for the month of April. The relief includes rent, all common area maintenance, parking and utilities. The bank will continue to monitor the need for additional rent relief support.
Virtual Volunteerism
BBVA USA is engaging employees in virtual volunteerism in an effort to support community partners in locations across its footprint. Virtual volunteer efforts will include attendance in partners' virtual board meetings, instructing online financial education classes, and mentorship through digital channels. Local BBVA employee volunteer chapters will be reaching out to partners to identify remote volunteer opportunities that can be performed during the duration of the pandemic.
Center for Financial Education Virtual Workshops
The BBVA Center for Financial Education, an initiative to improve financial health and capabilities, will transition its in-person workshops to virtual education with a special focus on low-to-moderate income communities. The Center is developing new financial education material to specifically address the needs of communities impacted by COVID-19 such as mobile banking and debt management. Virtual workshops will begin in early April with nine (9) community partners, and will expand in May.
"Banks are considered essential businesses during this crisis, and we take that responsibility very seriously. We believe we can be an important part of the solution," said Ocañas. "Coming at this from a position of strength, we can and will step forward to help improve the situation wherever we can."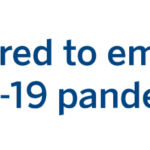 In recent weeks, bank employees have been offered assistance in areas of health insurance, financial protection and work environment safety precautions. The bank made the benefits available to employees across its footprint in order to safeguard teammates during the ongoing outbreak.
"I have been inspired by how diligent and courageous our employees have been in continuing bank operations, while adapting to changing work, personal and home environments during these challenging times," said BBVA USA President and CEO Javier Rodriguez Soler. "The bank has a responsibility to protect them while they are in turn protecting our customers and ensuring continuity of business."
COVID-19 tests and treatments
BBVA USA's health insurance plans are fully covering all in-network COVID-19-related tests and treatment. Employees and their covered dependents who are on BBVA USA health plans will not be required to satisfy their deductible before the plan begins paying 100 percent of the expense, and will not be required to pay co-insurance.
Health accounts and telemedicine services
Employees and their covered dependents who are on a BBVA USA health plan through Blue Cross Blue Shield of Alabama will not be required to satisfy their deductible, nor pay any coinsurance, before the plan begins paying 100% of the expense for all telemedicine services, not just those related to COVID-19. Employees and their covered dependents who are on a BBVA USA health plan can also use Healthcare Flexible Spending Accounts (FSA), Healthcare Reimbursement Accounts (HRA) and Healthcare Savings Accounts (HSA) for the purchase of over-the-counter drugs without a prescription from a physician.
Paid time off and leave
The bank has announced it is making 10 days of paid time off available for employees experiencing qualifying situations related to COVID-19 that are rendering them unable to work.* In addition, BBVA USA has implemented a special leave program for employees experiencing qualifying situations who are unable to work for an extended period of time.
Retirement savings access
BBVA USA is currently working to amend its retirement savings program to allow eligible employees to access up to $100K of their 401(k) accounts, penalty-free, for qualifying COVID-19 related reasons.
Work-from-home extension
To provide safety for employees and contribute to flattening the curve of COVID-19 cases, the bank is indefinitely extending its work-from-home model for every employee who has such capabilities. Essential employees working from BBVA offices and branches for business continuity purposes are practicing responsible social distancing guidelines.
"The bank's Talent & Culture team is working around the clock with all of BBVA USA's lines of business to figure out the best and most efficient ways to secure the well-being of our employees," said BBVA USA Chief Talent & Culture Officer Rosilyn Houston. "When this pandemic is over, we want to look back and be absolutely confident that we did everything within our ability to provide certainty during uncertain times for our people."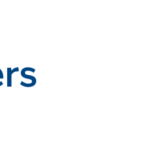 In addition to community and employee support, BBVA USA previously announced that it is providing assistance across its footprint to those who have been negatively impacted by the COVID-19 outbreak, including special offers for consumers and small businesses, and specialized benefits for employees.
"COVID-19 provides us an opportunity like one we've never seen before - it's an opportunity to live our values," Rodriguez Soler said. "We want to put our strengths, our skills and our talents to work to mitigate the economic and social impact of this outbreak and we're doing that by focusing all of our collective efforts on what we can do to best help our employees, clients and communities during their individual time of need."
---
*Employees located in New York City are being offered 14 days paid time off.