Drones are conquering the skies thanks to interest from investors, their appeal to consumers, market possibilities and favorable regulation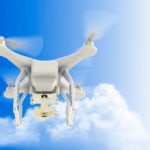 Drones have conquered the skies in the first months of 2016. And their rise looks unstoppable. Amazon has just announced  an agreement with the United Kingdom to launch its Prime Air service for drone delivery in rural areas.
The Amazon agreement, which will see the service rolled out in England ahead of the United States, is designed to deliver packages of up to 2.2 kg within half an hour or less using drones capable of working in a perimeter of over 16 km.
The difference between the United States, and what makes it possible to deploy Prime Air in the UK is that the latter allows drone flights beyond the view of the pilot, unlike in the United States.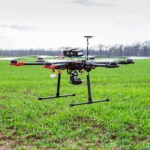 Who leads the drone sector?
According to the consulting company Droneii , the Chinese company DJI is in first place. A world leader in the sale of unmanned aircraft, the company, founded in 2006, manufactures affordable and very attractive drones –priced at under 1,000 dollars– and is known as the "Apple of the air". Its Phantom and Inspire models have been wildly successful. The company run by Frank Wang currently employs 3,000 people and is valued at over 10 billion dollars.
The French company Parrot is in second place in the ranking, ahead of the American company 3D Robotics. In 2015 Parrot sold over 1 million aircraft and its Bebop2 model –costing around 400 euros– has its sights on ending China's hegemony.
The Spanish company Catuav, which first appeared on the Droneii list at the beginning of the year, receives a special valuation. Two of the models it markets, Atmos6 and Mineos, made the list of the 10 best in the world in the 1 to 4 kg category. Catuav also featured on the list of heavier drones with its models Argos Electric and Furos.
The Catalan company, founded by Jordi Santacana in 2003, has won awards for detecting landmines in Bosnia.