Mobile banking apps tend to top the rankings  on the two largest application store platforms. However, there is always the occasional surprise.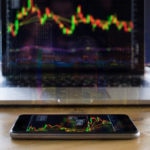 The mobile versions of different banks are nearly always the most popular apps in the Finance category in stores like Google Play and App Store, however, other kinds of applications entering the top 10, be they corporate or not, can be indicative of user demands for managing their finances.
May reveals a few trends that point to a specific user behavior, especially when combined with those observed in the previous month's Top 10. The apps of the major banks continue to dominate the market, along with the progressive fragmentation of their services on application store platforms. Fintonic on Google Play and PayPal on App Store are the players on the scene that do not belong to the classical banking circuit, although they are now sufficiently institutionalized to be considered part of the financial establishment.
A standout app this month is Trading 212, for use with real or virtual money.
Top 10 App Store finance apps
BBVA a native app for operating with BBVA products via mobile devices.
Santander the mobile app for Banco Santander's financial services.
ING Direct España. Banca móvil access to mobile banking for individuals and businesses.
Banc Sabadell Banc Sabadell's app for remote banking services.
Bankia Móvil an app for accessing Bankia's mobile services.
BBVA Wallet App for making payments and managing your credit cards from your mobile device.
Línea Abierta Basic direct access to the Línea Abierta management platform of La Caixa.
Popular access to the mobile banking app of Banco Popular.
PayPal app for making routine transactions from your mobile device.
Top 10 Google Play finance apps
CaixaBank features all CaixaBank mobile services.
BBVA a native app for operating with BBVA products via mobile devices.
BBVA Wallet app for making payments and managing credit cards via smartphones.
PayPal app for using all PayPal services from your mobile device.
Trading 212 trading app which uses actual or simulated money.
Fintonic helps users understand, manage and simplify their finances in a straightforward manner.