Contact Center World has given two awards to Garanti BBVA, which came in second place in the categories of best call center and best customer service.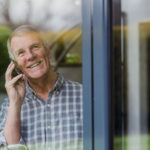 In October, Garanti BBVA obtained first place in the categories 'Best call center' and 'Best customer service' in the Europe, Middle East and Africa regions. After this success, the institution competed in the same edition for first place with the winners of the regions of America, Europe, Middle East and Africa and Asia-Pacific, where it took home the silver medal.
In regards to the awards, Işıl Akdemir Evlioğlu, Executive Vice President of Garanti BBVA, pointed out that the customer service center is Garanti BBVA most important communication channel. In addition to having voice and image channels, since 2020 it includes written communication solutions with customers as well. The vice president explained that the Garanti BBVA customer service center makes a difference in the quality and content of the service it provides in each interaction. She, too, is committed to technological innovations that allow us to offer solutions focused on improving the client's experience.
In addition, she mentioned that Garanti BBVA provides cutting-edge services in the sector in order to achieve total satisfaction and carry out precise and effective analysis to respond to all customer needs "This award fills us with joy and gives us the necessary motivation to continue improving" said the vice president. "In order to achieve client satisfaction, we will continue working and relying on technology to offer them an unbeatable service and experience in all channels" she added.