Garanti BBVA manages 20 percent of voluntary private pension plans for minors in Türkiye
July 2022 marks the first anniversary of the inclusion of minors in the voluntary private pension system (PPS). A total of 360,000 children under the age of 18 joined PPS over the past year. Garanti BBVA Pension has a TL 208 million fund - helping one out of every five children in the PPS to start saving at an early age.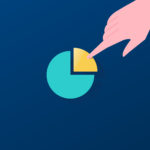 Garanti BBVA Pension General Manager Burak Ali Göçer stressed the importance of allowing children to participate in the private pension system. "Our sector has been waiting for this for many years, and both families and the sector have responded very positively," he said. The government raising state contributions to 30 percent further enhances the benefits of the PPS for children.
Garanti BBVA analyzed the data on those participating in the voluntary pension system for children. It found that newborn babies represent the bulk of the participants, even among parents who have not started to save for their own pensions.
Burak Ali Göçer also pointed to the benefits of starting to save at a young age. For example, a newborn baby given a PPS with a monthly contribution of TL 250 will have saved an average of TL 100,000 by the time they are 18 years old. Continuing to save at the same rate until retirement would amount to approximately TL 580,000. Participants can adjust the amount they contribute as well as the fund distribution in order to obtain higher savings, and also benefit from the 30 percent contribution from the state.
Türkiye is experiencing a lot of momentum surrounding the private pension system due to all of the benefits. "Parents trusting the private pension system is very valuable to the sector's development," the Pension General Manager at Garanti BBVA added.  It is now even easier to contribute to a private pension plan through the "PPS Gift Certificate App". Anyone who already has a PPS can receive gifts to contribute to their savings through the app. For example, it is possible to give a contribution to PPS for a child's report card or birthday instead of pocket money.
Garanti BBVA Pension aims to reach over 100,000 PPS participants under the age of 18. "With our knowledge and expertise in the private pension system, we will continue to provide the best service in this field for families who want to give a better future to their children,"  Burak Ali Göçer said.