Garanti continues to break new digital ground launching online pension plan facilities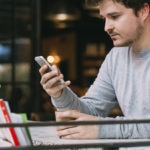 Garanti continues to break new ground by making pension fund product available through its digital channels Garanti Internet and Garanti Mobile. This digital freeway enhances the speed and ease in which customers can carry out pension product transactions.
Garanti Bank Executive Vice President Didem Dinçer Başer said this latest advance underscores the bank's commitment to introducing new products and services aimed at facilitating the lives of customers through digitization.
"As an institution that closely tracks innovation in the digital world, we wanted to offer our customers the option of purchasing pension products easily and speedily via Garanti Bank Internet and Garanti Mobile," she said.
"This will allow our customers to create their own individual pension plans and set their own contribution levels and allocations via digital channels without having to go through a physical branch. This service is not limited only to initially contracting pension plans but also to subsequently managing those plans, revising allocations, the size of contributions and whether to stop making contributions or make withdrawals. We are pleased to have designed a fully digital process for  our customers to avail themselves of pension options and secure their future".