Garanti BBVA provides hearing-impaired customers with a barrier-free banking experience
Garanti BBVA makes it a top priority to make life easier for customers, including people with disabilities. That is why the bank now provides hearing-impaired customers with fast, user-friendly access to a live support assistant over its mobile app.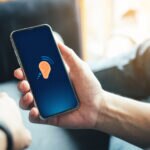 The app's touch screen GUI now includes an option for hearing-impaired customers to request specific assistance. Once their disability status has been validated, they are entitled to a priority response from the live support service with shorter waiting times.
Garanti BBVA Deputy General Manager Işıl Akdemir Evlioğlu said, "As a bank, we seek to create value and work toward a culture based on inclusiveness in every aspect of life."
This naturally includes the bank's hearing-impaired customers. Moreover, in recent months Garanti BBVA has partnered with the social enterprise BlindLook to develop freedom technologies that adapt the bank's mobile and internet services to improve the user experience for visually impaired customers.
"We believe access to banking services is a fundamental right, and it is critical to open up that access to everyone. That's why we follow a responsible banking approach, whereby every customer, whatever their disability status, is provided with user-friendly ways to use our products and services," Evlioğlu explained.