Garanti BBVA interacts with more than 650,000 customers a month with its smart assistant Ugi
Digitization in the banking sector is increasingly taking on different dimensions. Virtual assistants and chatbots have come to life with the support of artificial intelligence technologies. BBVA's Turkish unit was a pioneer in the country with the launching of Ugi in 2016 and Whatsapp and Facebook Messenger bots a few years later.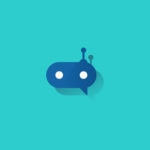 Chatbots have been gaining increasing importance in digitalization processes in recent years and are also getting 'smarter', producing quicker solutions by responding to customers' questions and demands on hundreds of different subjects, in voice or in writing. In a world where cell phones have become the main channel in digital banking, these assistants, which benefit from all the blessings of AI technology and have the ability to process natural language, can meet demands as if they were a real customer representative, whenever and wherever a customer wants.
Taking a leading role in Turkey with its innovative approach in digital banking and AI applications, Garanti BBVA sees artificial intelligence and digital products and services as elements that will hit home with people and create a unique experience in human contact with the bank. In addition to Ugi, Turkey's first banking smart assistant designed with this strategy, the bank talks to its customers in the digital world with bots on WhatsApp and Facebook Messenger, and makes a difference with its technology. Garanti BBVA, which responds to its customers 24/7 on more than 200 issues related to its products and services via its Ugi smart assistant in its mobile app and its WhatsApp bot, has recently renewed its Facebook Messenger bot, creating a Chatbot world with the same knowledge base throughout all its channels. In addition, Ugi and Facebook Messenger bots transfer customers to customer representatives when they need it, so customers can easily perform their transactions.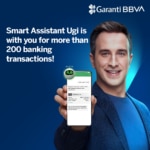 Since April 2016, when Garanti BBVA's smart assistant said "hello" for the first time, 5.6 million customers have interacted with Ugi more than 64 million times. As of July 2020, with the addition of its written communication capability, the usage rates of Ugi increased by 70% on a monthly basis. The rate of Ugi's correct understanding and accurate guidance reached 83%. Today, more than 650,000 customers a month actively communicate with Ugi. Fast and accurate solutions are offered to approximately 300,000 messages from 75,000 users on average per month via Whatsapp and Facebook Messenger, the bank's other bots. 8% of the total monthly calls from Garanti BBVA's customers are made with live support assistants.
Smart Assistant Ugi
As Turkey's first smart banking assistant, Ugi offers Garanti BBVA Mobile users a new, easy, faster and more advanced experience. With Ugi on the Garanti BBVA Mobile home page, support can be obtained for more than 200 banking transactions, from money transfers to account and card queries. Users can ask Ugi via voice or text things such as, "When is my payment due date?", "Did I get my paycheck?", "How much did I spend on grocery shopping?" Not only can you ask these questions easily and get answers, you can also direct it to the transaction screen with commands such as "Send money" or "Pay bill". Moreover, when talking with Ugi, you are not limited to specific sentences or banking terms. Developed to understand natural speech, Ugi can respond to other questions such as, "What is the dollar equivalent of 1 gram of gold?" It can also answer more complex questions and quickly transfer customers to the Live Support Assistant when real representatives are needed. Customers can perform their transactions very easily by correspondence with live support assistants. Ugi proactively asks customers who shop without installments, "Would you like to have your transaction in installments?" This way, customers can easily pay for their purchases in installments.
Whatsapp and Facebook Messenger
Garanti BBVA provides 24/7 service to its customers on more than 200 issues with its bots on Whatsapp and Facebook Messenger platforms, which are the most preferred communication platforms by digital users. The renewed Facebook Messenger bot now has the same knowledge base as the Ugi smart assistant and WhatsApp bot in Garanti BBVA Mobil. It provides instant support for products and services such as loan calculation and foreign exchange information enquiries. Moreover, the Facebook Messenger bot connects customers to the support team when needed, and customers can easily handle their transactions.