Garanti BBVA continues contributing to the artificial intelligence ecosystem
The BBVA Group, which already invests in artificial intelligence technologies and contributes to its general ecosystem in Turkey, is now joining the educational and awareness campaign "10million.AI," a global social responsibility project by the Swiss company Global AI Hub.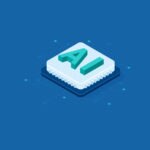 Technologies based on artificial intelligence are shaping the banking sector's future. For this reason, Garanti BBVA, a benchmark in the sector for its tech investments and its vision of digital banking, remains committed to developing the field of artificial intelligence in Turkey. So much so that it has joined the 10million.AI initiative, a project created by Global AI Hub in order to promote awareness, digital literacy, the development of added value projects, and the training of qualified personnel in the artificial intelligence sector.
This global social responsibility project intends to train 500,000 people in Turkey through a wide variety of online courses organized by Global AI Hub. The different training sessions offer certificates according to Swiss standards and are aimed at both specialized users and beginners in the field.
10million.AI's educational and awareness campaign on artificial intelligence
Participants in programs organized by Global AI Hub will have access to current projects, job opportunities and internships, and can network with leading experts from around the world. The 10million.AI project's aim is to achieve greater digital literacy in artificial intelligence in Turkey in the next three years, as well as promote the inclusion of women to senior positions in the sector.
In line with this objective, at least half of the spots offered for the training programs are reserved exclusively for women. These free access training programs organized by 10million.AI can be found at https://globalaihub.com/all-courses/?ref=garantibbva.