Garanti BBVA presented its sponsored platform 'Women of Commerce' as an example of good practice at the 67th session of the United Nations Commission on the Status of Women held at the UN Headquarters in New York from March 6 to 17, 2023.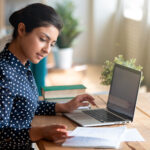 At the event, Garanti BBVA partnered with KAGİDER to host the panel discussion 'Empowering Women in the Digital Age through Entrepreneurship,' which was keenly attended by government officials, representatives of civil society and youth organizations and women's rights activists.
Garanti BBVA's Head of Venture Banking, Selin Öz, spoke on how the bank is supporting the Women of Commerce platform and the Women Entrepreneur Program. "Economic development can be achieved by empowering women in business and social life. Garanti BBVA aims to ensure the effective participation of women in the economy to boost social and economic development, equality of opportunity, and inclusive and sustainable growth," she explained.
Garanti BBVA regards the Women of Commerce platform implemented by KAGİDER as a key project, because it enables women entrepreneurs to do business with one another and find suppliers and customers throughout Türkiye at a single source. This empowers women to open up to new markets, network with each other and with institutions, and make fresh connections.
Garanti BBVA supports women entrepreneurs by providing online mentoring, product and service exhibition facilities, and opportunities to meet potential customers.