Garanti BBVA and its roadmap to achieve a future without carbon emissions
Ebru Dildar Edin participated as one of the guest speakers in 'For a Future without Carbon Emissions', one of the seminars held during the sixth edition of the Global Hope Festival, an event that intends to raise awareness among society about sustainability.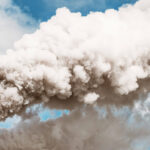 The webinar focused on Climate Action, the thirteenth of the UN Sustainable Development Goals. Garanti BBVA was one of the companies invited to take part in the first discussion panel of the event to talk about the Company of the Future.
Ebru Dildar Edin, Executive Vice President of Garanti BBVA, shared some details about Garanti BBVA's roadmap to achieve a zero-carbon future. She noted that sustainability is one of Garanti BBVA's top strategies, and priority issue for the bank. Edin noted that Garanti BBVA has been promoting sustainable development for more than fifteen years. According to Edin, "Garanti BBVA strives to fight climate change and is focused on inclusive growth, inline with the Sustainable Development Goals."
"Since 2014, all our energy investment projects have focused on renewables, as part of ourplan to build a carbon-free portfolio. Specifically, the bank lent a total of over €5.6 billion in loans to finance renewable energy projects in 2020. "We are taking all these activities one step further. Last month we announced our decision to cease funding coal-related activities," said Dildar Edin.
She also emphasized that Garanti BBVA has pledged to reduce its portfolio risk from coal-related activities to zero and sever all ties with the sector. "We will continue encouraging green energy investments by clients that now operate in the coal sector. We will do our best to ensure that this transition is carried out in a fair manner," said the vice president.
Ebru Dildar Edin stated that financing renewable industries remains one of the bank's toppriority, a sector that is becoming increasingly important thanks to the technological improvements taking place across the world, and explained that Garanti BBVA has been working since 2012 to curb the direct environmental impact of its own activity.
Sustainable loans from Garanti BBVA
For Garanti BBVA, green loans, social loans and sustainable loans are part of an integral whole. Part of these loans are used to meet certain specific objectives or funneled toward companies working on implementing improvements within their organizations. Sustainable loans are currently the fastest growing credit product in the world. "In the future, we will all have to adapt to new regulations that will emerge to boost this type of credit facilities," said Edin, who also recalled that all companies need to work together on this point, a field that holds great potential.