Transaction and balance enquiries are the most used in banking apps
Among mobile banking customers, Android users came out ahead of iOS users by 53% to 47%.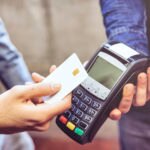 The study published by SNL Financial highlights that the most used functions in mobile banking apps are transaction and balance enquiries (82%), recording of transactions (53%) and transfers (48%). The same survey indicates that 88% of users of mobile banking applications have checked their account weekly during the first months of 2016. While only 65% of users reviewed their accounts with this frequency in 2015. This report also refers to the most popular operating system among mobile banking customers.
Android users came out ahead of iOS users by 53% to 47%. About 48% of the people who use mobile banking think the application should have more functions. The three most needed features are budgeting tools, check deposits and customer service. The survey reveals that 57% of users surveyed said that a better banking application would encourage them to switch banks. Along those same lines, the survey showed that 22% of the users who changed banks in 2015 did so because of a better banking application.
The study published by SNL Financial, also highlighted that 83% of users  of mobile banking apps went to a branch office at some point last month. This trend applies to any age: 40% of the Millennial Generation has gone to their branch office over the last month.
This is also true of 48% of the survey population aged between 50 and 64, according to the report published by Bankrate. Bankrate affirms that the influx of mobile banking has resulted in less banks in the USA than 20 years ago, a drop from 11,971 in 1995 to 6,270 in 2015. Also, according to research performed by Aite, despite banks allowing accounts to be opened online, only 23% of current accounts are opened using this option.