The Davos Forum, organized by the World Economic Forum (WEF), has once again decided to postpone its in-person meeting due to COVID, just as it did in 2021. This edition has promised to be one of the most special to date because of the magnitude of the changes that have taken place since it was last held and the challenges society is facing. With the pandemic as a catalyst, but without forgetting its commitment to a more sustainable and inclusive world, this year the forum will focus on working together to rebuild. From January 17 - 21, 2022, a series of virtual sessions will take place, with an in-person meeting planned for the end of June of this year, if the pandemic allows.
For more than 50 years, the World Economic Forum, also known as the Davos Forum, has served as a global platform where leaders from business, government, international organizations, civil society and academia come together to address critical issues at the start of each year. In 2021, the forum had to be canceled because of the pandemic. On this occasion, the organizers have divided the agenda into a series of virtual meetings that will take place in the month of January, and an in-person meeting is planned for the middle of the year in Switzerland.
Since it was last held in 2020, the world has been hit by a global pandemic that further exacerbated existing challenges like inequality and climate change, but also demonstrated the ability to achieve remarkable progress when science, technology and public and private investment act in coordination to respond to global challenges.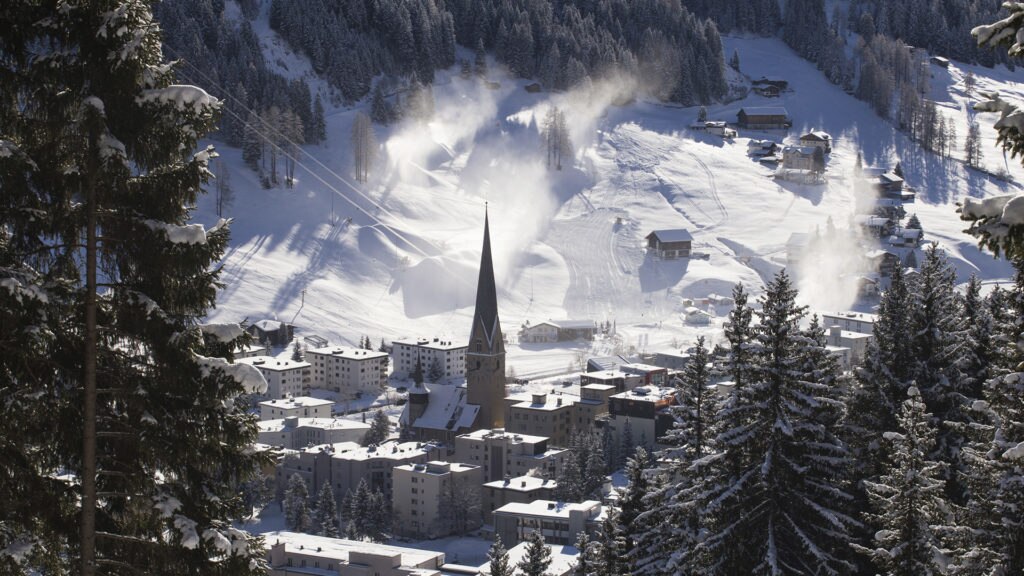 Davos is the highest town in Europe
What is the Davos Forum?
The Forum is traditionally held in Davos, the highest town in Europe (1,560 meters). Surrounded by mountains, it houses the largest ski station in Switzerland. However, Davos is not famous for its snow but for hosting the World Economic Forum (WEF). This annual meeting is attended by political, business, cultural and media leaders who wish to take part in the international agenda.
Davos was established in 1971 in Geneva (Switzerland) as an "independent, impartial and not tied to special interests" non-profit organization. Its founder is Klaus M. Schwab, a professor at the University of Geneva, who initially invited 444 executives from European companies to a meeting on corporate governance in the convention center of Davos.
His idea was to introduce the American business management approach to European firms. He never imagined that that meeting would lead to the unparalleled international summit that it is today.
Thousands of ideas come out of the Davos Forum. Not all of them materialize, but some have come far: the North American Free Trade Agreement, signed between Canada, Mexico, and the United States, was first proposed at an informal meeting in Davos.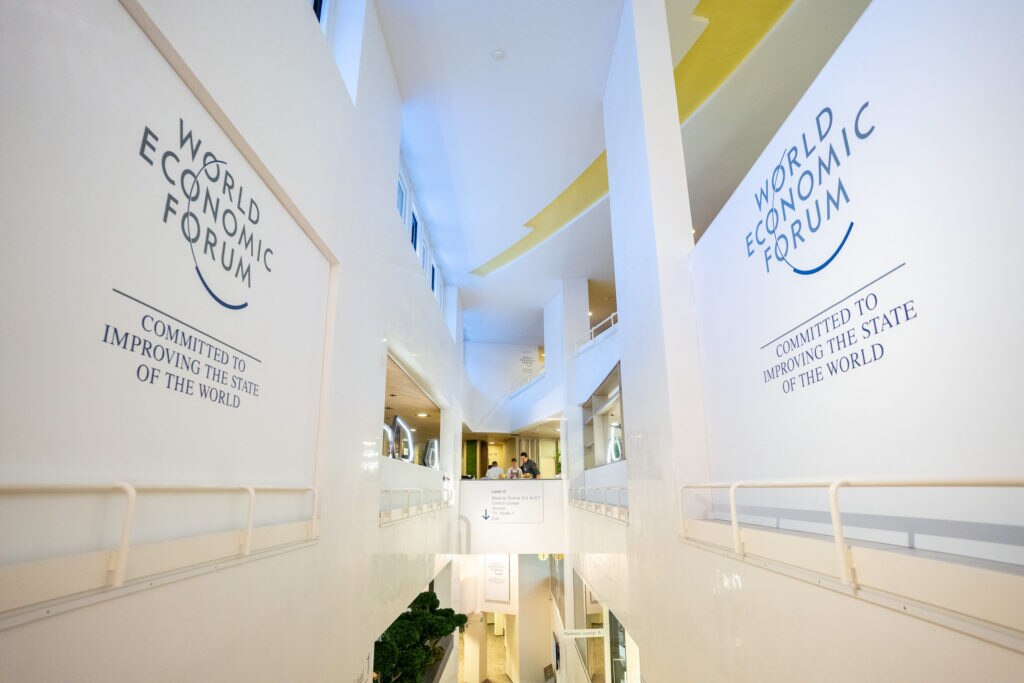 To twitter
From January 17 - 21, 2022, a series of virtual sessions will take place, with an in-person meeting planned for the end of June of this year
The unique circumstances surrounding this annual meeting make having clear objectives more important than ever before. WEF is emphasizing two in particular:
The biggest priority is to accelerate progress and the impact of the forum to tackle global challenges - from COVID and climate change to education and global technology.
The second objective is to provide a platform for connection, thus fostering the generation of new ideas and innovations, involving communities, projects and individuals willing to share their contributions. Technology will allow the audience to observe and interact with the forum through the live streaming of sessions, social networks and virtual connections.
A global agenda for a world at a turning point
The global leaders who participate in the meeting each year will work on eight thematic priorities: global cooperation; economic rebalancing; society and equity; climate and nature; innovation and governance; industrial transformation, risks and resilience; and global health.
The agenda includes the participation of approximately 2,000 people such as heads of state and governments, company CEOs, civil society leaders, global media outlets, and youth leaders from Africa, Asia, Europe, the Middle East, Latin America and North America. The meeting will embody the "Davos spirit" defined by interactions to come up with ideas and spark the global impact needed to improve the state of the world.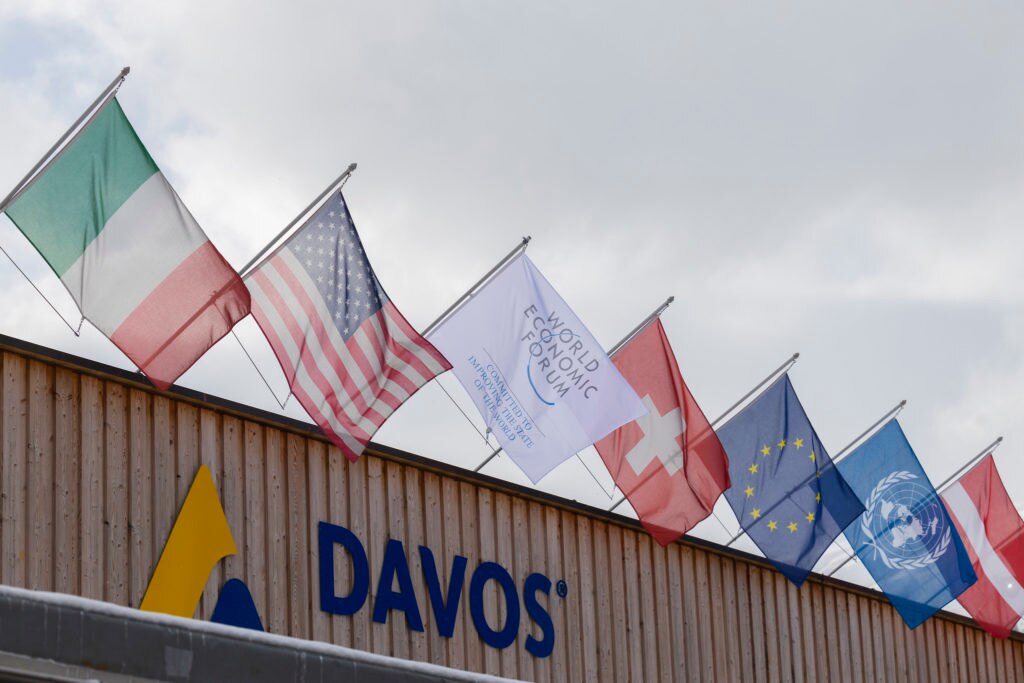 To twitter
In 1971, University of Geneva Professor Klaus M. Schwab invited 444 executives to attend, more than four decades ago
A summit inspired by a sustainable manifesto
2020 saw the launch of a new 'Davos Manifesto' with the single objective of building a more sustainable, inclusive world.
Last year's was the most sustainable annual summit held to date. It received IS0 20121 certification for sustainable events and will be totally carbon neutral. This accomplishment was possible thanks to policies aimed at using locally-sourced food suppliers, introducing alternative sources of protein to reduce meat consumption, sourcing 100% renewable electricity, reducing or eliminating the use of materials that cannot be recycled or easily re-used, and increasing the availability of electric vehicles.
How can you follow the World Economic Forum in Davos?
The Davos Agenda aims to inform the global public and the Forum's 25,000,000+ social media followers on the key issues shaping the year ahead. It will also engage over 430 cities in 150 countries that host Global Shapers, a network of young people driving dialogue, action and change. They can be found on this link. More than 20,000 members of TopLink, its digital interaction platform, and over 400,000 subscribers to Strategic Intelligence, its world-leading knowledge app, will also be active online throughout the week's programme.
There is no excuse to miss out: various channels have been set up where event discussions and agenda activities can be followed.
The conversations can be followed on Twitter at (@wef and @davos), under hashtag #wef20, and on Facebook, Instagram, and LinkedIn. Also follow at LinkedIn, Google+, and Youtube