10 questions for the $10,000 winner of The Pitch from BBVA Compass and the Houston Dynamo
Small Places LLC was announced as the winner of the second installment of "The Pitch" from BBVA Compass and the Houston Dynamo on June 13, awarding the organization the grand prize of $10,000, and business consulting from BBVA Compass and Dynamo executives.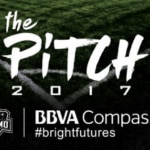 Focusing on making agriculture in an urban setting sustainable, supporting of its community and profitable, the company is working to develop a business model that is diverse and robust to create a productive and empowering farm within Houston's city limits.
BBVA Compass' External Communications team sat down the owners of the Small Places LLC, Mark Garcia-Prats, Thomas Garcia-Prats and Daniel Garcia-Prats to ask 10 questions about topics that included their unique perspective on farming, their different backgrounds, how they'll use their winnings to expand their business, and the principles they've followed to get them where they are.
One of you has a degree in global studies; one has two degrees in mechanical engineering; one has a degree in English and Education. How did you three develop a love for farming?
Tom was the first to develop a deep interest in farming. As part of his Global Studies major, it was required that students study abroad, which he took advantage of it by spending one semester in Nicaragua and one in Peru. While abroad, Tom encountered the important role food played in the cultures he was immersed in. Upon graduating in 2009 during the economic crisis, he was encouraged to explore farming and found an opportunity to apprentice on a farm in Maine. Tom then proceeded to work on a farm in Iowa and moved on to manage a farm in Nicaragua. This is where Tom really became steeped in agricultural design and practices, learning from some of the top leaders in farming and agriculture.
Dan had finished his masters in mechanical engineering while working as manufacturing engineer for a newly acquired Silicon Valley medical device startup and moved back to Houston around the same as Tom. Dan had discovered a passion for social entrepreneurship and was attracted to the idea of building businesses that provide and create social benefits and change. The health issues facing many Houstonians and their connection to food production was brought to the forefront by Tom's experiences in agriculture. The paradox of the unacceptable amount of food wasted while large populations struggle with limited access to healthy food became a particular area of interest, especially from a production and operations standpoint.
Together with Mark - who was teaching and living in the East End - the idea of creating an urban began to take shape. Mark's background in education and experience as a leader were extremely valuable to the discussions about starting the farm. Education surrounding health and food is limited, even among the educated, and his experience in curriculum development has shaped the classes and field trip opportunities the farm can provide. Our diverse backgrounds have made us stronger as an organization with a wide breadth of knowledge, experience, and skills to pull from.
We believe that quality, local food should be made available to all people regardless of location and income. Food should stay as close as possible to where it is produced, and through thought, collaboration and the right resources we can show that small places matter.
Food should stay as close as possible to where it is produced.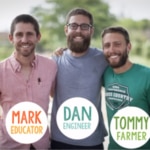 To twitter
We believe that quality, local food should be made available to all people regardless of location and income.
Can you explain the concept of "Limited Resource Farming" and why this is such a key component of your operations?
One of the most daunting challenges facing young farmers looking to start farms is a lack of access to capital. A great deal of upfront investment is needed to establish a farm: soil, irrigation, electric hookups, greenhouses, storage, refrigeration, tools, labor, etc. Having decided not to become a non-profit, our access to grant funding was very limited but it forced us to be creative and find innovative ways to approach and overcome the challenges in getting our farm off the ground.
Utilizing the concept of "limited resource farming" we leveraged our access to a great deal of resources, knowledge, and people available in an urban setting. Instead of purchasing truckloads of expensive soil, we connected with tree trimming companies seeking to dispose of shredded tree waste, much of which can end up in landfills, and had them dump their woodchips onto our farm, building up 2 to 3 feet on top of the existing clay ground.
By amending these wood chips with other compostable material and through effective farm design principles, we built our soils from scratch using free resources and attracted the bacterial and microbial decomposers needed in a robust and healthy organic soil ecosystem. Three years on, we believe we have created the most fertile and healthy soils in the city making our approach advantageous from both a business and farming perspective.
Why did you decide to name your farm "Finca Tres Robles"?
When we began talks about figuring out a name, we wanted to be sure the name tied the farm to its place and immediate community. The property had been vacant for 18 years and was a barren landscape with only the three large oak trees standing proudly at the front. As we began work in the summer of 2014, the shade of these trees became our only respite from the Houston heat. As a unique identifier of what was there before, it seemed appropriate to name the farm "Finca Tres Robles", Spanish for "Three Oaks Farm".
We wanted to be sure the name tied the farm to its place and immediate community.
It was important to us that the farm was named in Spanish because the 2nd Ward community in which we are located is more than 90 percent Latino. We want the community to know that we are here to serve them and have attempted to design things in a way that prioritizes and connects with our neighborhood.
The plan has always been to start multiple farms all over the city and we refer to them as "franchise farms" - think more Dynamo rather than a fast food chain. Like sports franchises, we want each of our franchises to relate to the place and identity in which they're located to promote the same sense of pride and ownership we feel towards "our teams" as fans. We have been working hard to make Finca Tres Robles the East End's farm.
Why do you opt for a small area when you can set up a farm outside the city and produce more?
As we began to formulate our visions for Small Places LLC and to search for a farm in Houston, we often heard from friends and advisers that land was too expensive in the city and that we should search for property outside the city limits.  We realized though that our cities are the centers of culture: art, science, technology, politics, literature, philosophy, architecture, sport, design.
We wanted agriculture present there as well. Though many see the sole value of modern food production as only food itself, we hope to activate other important values inherent in agriculture such as sustainability, design, creativity, community, and health.
To reawaken Houston to these transformative values of food production, we knew we must reinsert food production into the physical and cultural networks of our city.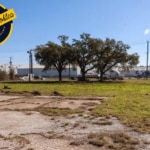 To twitter
It was important to us that the farm was named in Spanish because the 2nd Ward...is more than 90 percent Latino.
How many employees did you start off with and how many do you have now?
The farm began with only Tom and Dan working full-time, while Mark helped when he could. We currently have two full-time employees other than ourselves and one part-time employee.
You offer classes in nutrition, cooking, gardening and other areas. Who teaches these classes and why is it so important to education people in these areas?
Our instructors are talented and passionate individuals from the greater Houston community who want to share their unique knowledge and experiences of food, agriculture, and beyond. Many operate small businesses associated with their topics, meaning our classes are taught by experienced professionals in their disciplines and fields. The instructors bring a great deal of expertise and dedication to their students, and we are happy the farm serves as a hub to connect these knowledgeable people to those in our community seeking to learn.
Education is central to what we do. Our mission is to develop spaces that directly connect people to agriculture in order to change the way our city experiences food, so naturally we believe education is vital to this. The farm provides a unique and tangible forum to engage different topics regarding food and health, which we believe will help better our food culture and empowering others to live a healthy lifestyle.
Education is central to what we do.
How important was winning "The Pitch", particularly because it came from the Dynamo and BBVA Compass, two organizations that have created so many opportunities for the East End community, close to where your farm is set up?
First off, we are so proud and lucky to call the East End our home. We have been blown away by the support from the East End and feel honored to contribute to a community with such a rich history and bright future. To have won this award presented by Dynamo and BBVA Compass showcases what can be accomplished through strong partnerships and investment in our communities and small businesses.
We have worked hard developing our vision but our operations have been limited over the last years by a lack of capital to fully implement that vision. This award will be extremely helpful in moving us forward toward improving our operations and fulfilling our vision.
How do you plan to use the $10,000 you won from the contest in order to create an opportunity for your business' bright future?
We'll use the contest money to complete a handful of infrastructure improvements to expand our services and expedite our day-to-day operations. First, we plan to purchase a walk-in cooler to help us more efficiently store our produce and give us the potential to distribute the goods of other local, small-scale producers.
In addition, we hope to purchase and install a covered "classroom" allowing us to expand the number of classes we can offer, while also giving us some cover from the infamous Houston heat and thunderstorms we all know too well.
We would also like to expand and develop our composting system to be able to accept more food waste from the community. Lastly, we would like to renovate a section of our "barn" (a converted shipping container) to create office space to accommodate our growing staff.
What advice will you be looking for from BBVA Compass and Houston Dynamo executives in order to give your company a bright future?
We believe Houston has a unique opportunity to be an example to the entire nation in creating an impressive "green corridor" of neighborhood farms.
We are working to take the next steps in growing our business. While there's still some work to be done at Finca, we have had an eye on expanding since the beginning. We are currently in conversations and actively pursuing (in partnerships) opportunities to build and manage other farms in relatively close proximity to our current farm. However, one of our largest restrictions would be lack of access to capital which would expedite the process of getting a farm off the ground. Hence, we would be looking for advice on how to approach investors, what information we should have on hand, how we should be prepared legally for such conversations, and what other opportunities such as loans or grants that may be available to a small business to facilitate the next phase in our vision for the business.
We believe Houston has a unique opportunity to be an example to the entire nation in creating an impressive "green corridor" of neighborhood farms. We know this can only be accomplished through diverse partnerships and investment from other individuals, businesses, nonprofits, and government agencies.
BBVA Compass and the Houston Dynamo have a long track record of successfully building these sorts of effective partnerships. Our hope is to get advice on strategies in building partnerships and attracting investment in order to build a brighter future for Small Places and all of Houston.
BBVA Compass has 10 Bright Principles. Which one of these principles best suits your business' mission?
Work to Your Strengths jumps out as central to our mission in a few ways. There is a large reservoir of farming, engineering, and education knowledge within our business that allows us to stand out and diversify our offerings. It is important that we leverage these strengths to exhibit the impact that urban farms can make in our communities.
In addition, often when we tell people what we do, they give us a surprised look and say "In Houston?". There is a certain perception of Houston that doesn't make room for projects like urban farming. They think our business would fit in better, for example, in Austin. We totally disagree with this sentiment. There are tons of exciting strengths present in Houston that make our city the perfect place to establish urban farms.
We believe Houston is a perfect place to build our business...
Though of course there are plenty of challenges, but by focusing on the strengths of our city, such as open space, a demand for fresh produce, a growing awareness of building complete communities, and a long legacy of effective public and private partnerships, we believe Houston is a perfect place to build our business.