200 banks around the world have already signed Principles for Responsible Banking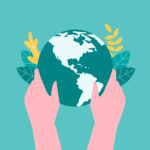 On September 22, 2019, 130 institutions signed the declaration within the framework of the United Nations Environment Program - Finance Initiative (UNEP FI). Since then, the number of banks that have joined this initiative has grown significantly, reaching the 200 milestone today.
As a sign of its magnitude, it should be noted that the coalition of institutions adhering to the principles represents approximately 53 trillion dollars in assets, more than 40 percent of the global banking system. All these banks together serve more than 1.7 billion customers throughout the world.
The Principles for Responsible Banking were developed in the first half of 2019 by a core group of 30 founding banks, including BBVA, and are the result of an innovative global alliance program between financial institutions and UNEP FI that offers a unique framework for the development of a sustainable banking sector.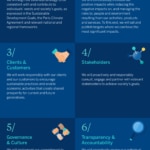 In addition, the principles offer a guide on how to incorporate sustainability in all of a bank´s business areas including the strategic, portfolio and operational levels. In this way, it helps banks to remain competitive, today and in the future, while ensuring that their activity adds value to both their shareholders and society.
Likewise, this action framework allows institutions to identify where there is a greater potential for contributing in a better way towards the sustainability of the planet. Finally, compliance with these principles also prepares its signatories to take advantage of new business opportunities in the emerging sustainable development economy.