The blockchain continues to advance by exploring new usages and business models. Three experts – Oliver Díaz of BBVA, Montserrat Guardia of Banc Sabadell, and Roberto García Mora of Santander – have analysed its "Revolution Banking" possibilities.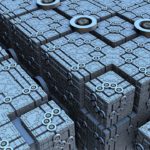 The experts on the "Blockchain: Business-Oriented Innovation" panel, which was part of the Revolution Banking event organised in Madrid, predict that 2017 will be the year of blockchain regulation. They stated that adequate regulation is required if business models are to be optimised, and that the first steps toward such regulation could be taken this year.
During the panel, the experts emphasised that the blockchain has possibilities far more extensive than the bitcoin since DLT technologies allow new usage models and applications due to the way they manage and secure data.
Oliver Díaz of BBVA agreed that the blockchain includes far more than the current DLT consortia since "this innovation allows us to optimise our business models and develop new growth models and alliances", which in turn has associated regulatory implications. At the same time, Díaz admits the importance of complementary participation in consortia such as Hyperledger that attempt to make the various blockchain technologies compatible and ensure their smooth interoperability.
Roberto García Mora of Santander's Banking Software Engineering area therefore emphasised the contribution consortia make towards ensuring that all financial institutions can conduct common development and work together: "If they are to advance, it is important that financial institutions be able to participate in the most important open code communities in the industry and collaborate with companies in very diverse sectors."
As regards new business models, Montserrat Guardia of Banc Sabadell explained: "The digital transformation means reinventing the customer experience via a multichannel approach. The evolution of information technologies creates innovative solutions based on mobile technologies, business analytics, big data, cognitive systems, and the blockchain. We use connectivity and data to transform the customer experience by redefining products and allowing customers to interact with them in a new way."
As an example of the advances BBVA is making with DLT technologies, Oliver Díaz mentioned the international transfer pilot programme the Group recently undertook with Ripple, which indicates its great potential as a facilitator of international transactions. It is a pioneer initiative in the financial sector and shows how the emerging technologies can significantly improve payment processes.
The three panellists agreed that collaboration among financial institutions must be reinforced if, in the short term, the services and products customers expect are to be improved.