ABA English, the online English language academy whose growth is based on audiovisual content and technology, in May closed a funding round of 10.5 million euros.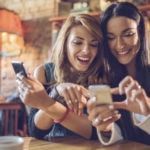 History in reverse. On the point of leaving for the United States to study his Masters degree, Javier Figarola decided to stay at home in Barcelona to head up the family business. In 2007 his father had founded ABA English –after 30 years dedicated to distance teaching of English– and four years later Javier Figarola took over the online teaching academy. In May this year, he concluded a funding round of 10.5 million euros headed by Kennet Partners.
This was not the only Spanish startup to attract investors in 2016: in May an eBay subsidiary also bought Ticketbis for 165 million dollars; one month earlier, Cabify closed a new funding round of 120 million dollars headed by Rakuten, the investment fund of the leading Japanese e-commerce company.
Are Spanish startups having their day in the sun? According to the CEO, they are currently doing very well, and "particularly in Barcelona", although he doesn't attribute this to any "specific reason", but rather to "stimuli such as the Mobile World Congress, which attracts numerous investors".
Figarola has radically changed the family company, which is now 100% digital, and recent developments have seen the mobile element take center stage. Paradoxically the crisis has benefited his company, as thousands of people have signed up for courses. Figarola doesn't talk about students, he talks about end consumers. And that digital mindset is part of his success, as he says what the platform's followers find most appealing is its audiovisual content.
"And they really like what they see, the films we recreate. We teach using a natural method: you begin by listening and understanding a native language and then start speaking and writing". With their app –winner of a Reimagine Education Award– the students are shown exclusive contents in the form of short films recreating everyday life in the United Kingdom or the United States.
Returning to Spain –and now in the real world–, the CEO of ABA English is fairly critical of government aid: "They should encourage creation and talent, but I don't see the public sector giving any facilities at all". What has helped Figarola most to grow ABA English is his experience as a consultant. That's why he recommends that entrepreneurs should "first work in a company. Personally, my past as a consultant has really helped me in running ABA. You learn to work with the methodology, systematically, under pressure, and in the short term, and you understand things very quickly". He describes it as "hard work" and says it requires a lot of persistence.
Brazil and Italy are "two excellent markets" for students, according to the EdTech entrepreneur, who attributes the success in Italy to the need to learn English, and in Brazil to the high penetration of cellphones.
And looking to the future, his goal is to continue educating and entertaining using technology –with analytical methods adapted to learning– to continue attracting millions of students.