Knowing how to manage money and financial tools is essential for the well-being of individuals and society as a whole. In response to this need, BBVA is offering financial education programs for people of all ages and backgrounds.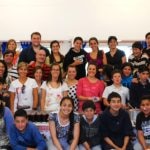 We all manage money in our lives – and so do children, at an increasingly early age. Understanding the processes involved in managing money allows us to make better decisions, whether they are related to personal issues, to our families or to becoming an entrepreneur. And having more people who know how to engage in financial matters responsibly and with awareness, having more people who manage to save, use loans responsibly and invest will create a stronger economy.
However, only a small percentage of people receive any type of training in their formal education. It isn't something that can be learned in the family if the oldest members haven't received the necessary education. Furthermore, approximately 38% of the population around the world does not have access to banking services. Given these gaps, BBVA has made financial education, especially for children and youth, one of its priorities since 2008.
Knowing the difference between credit and debit, understanding how interest works for loans, or creating a family budget – even becoming familiar with savings and investment products and developing a business plan – these are some of the topics BBVA covers in its financial education programs.
The financial education program in Uruguay started in 2012, adapting the content and level to the audience. Since then, bank volunteers and trainers from the DESEM Foundation have offered workshops for people of all ages. They include entertaining, highly interactive group activities, with clear, straightforward language to facilitate learning. Children from the schools the bank sponsors, family members of those collaborating with the workshops, and corporate clients' employees – for example, the companies that pay salaries through the bank – all participate in the program. Participants say it is an enriching experience for everyone involved.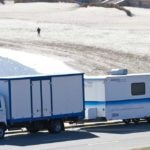 BBVA Uruguay rolling classrooom
Different people, different programs
In Uruguay, more than 3,000 people have benefited from the financial education workshops since the initiative began. Currently, BBVA Uruguay's main actions to support education are:
"Adelante con tu futuro", which includes three main topics: savings, credit and credit health. It is designed for adults and youth in the process of accessing banking services, who are going through a key stage of assuming responsibilities and being able to move ahead with their life plans.
 Integration scholarships – "Jóvenes con futuro adelante", which seeks to contribute to social development and overcome poverty, facilitating access to education for underprivileged communities. It focuses on one of the most critical groups, according to the school drop-out rates: secondary students. So far, BBVA has sponsored 140 students who receive school scholarships and financing for school supplies, uniforms and extracurricular activities, and share integration areas with bank volunteers.
A global vision
Financial education is a global priority for BBVA. The bank develops education programs in every country where the Group has a presence. The content is adjusted based on local priorities and the banks tries to work with NGOs and other legitimate institutions.