BBVA announced strong results last week when it published its 2Q 2019 report - much of which was underpinned by continuous strong performance in its digital transformation.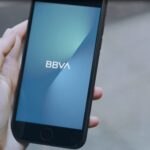 BBVA's digital customer base now stands at 29.7 million - which as of June 2019 is a leap of 17 percent from where it was at the same time last year at 25.4m. There's been an even bigger jump in mobile customers, to 26.1 million in June this year, up 25 percent from June 2018 when the number was 20.8 million - with BBVA now fast approaching the 50 percent tipping point.
These two metrics equated to a customer penetration rate of 54 percent for digital customers and 48 percent for mobile customers. This growth has also translated into a steady increase in the percentage of sales done digitally, with digital sales now at 58.1 percent, up from 49.8 percent 12 months prior.
Part of the reason for the growth has undoubtedly been the focus all ten of BBVA's core countries have put on the digital transformation drive.
Highlighted in the quarterly results, where BBVA also reported it has seen robust core revenue growth of 8.7 percent compared to this time last year, were several examples of areas where the bank's digital transformation was on show.
"Thanks to its transformation, BBVA has grown its customer base"
For example in Mexico, where BBVA had delivered its first BBVA product created through its Open Banking capabilities in a partnership with a big tech player. BBVA Mexico linked up with Uber to launch a co-branded account and debit card for 500k Uber driving partners - Uber's first such product outside of the U.S.
At Garanti BBVA in Turkey, while discussing how the bank now had more than 8 million digital customers, CEO Fuat Erbil also referenced the on-going investment in technology that the bank was doing. For example, last week the bank reported on its data centre move in Istanbul, where 1,000 people were involved in moving more than 3,300 production environment servers - 520TB of mainframe data, 7PB of open system data and 20PB of backup capacity data. The team installed more than 950km (590 miles) of fiber optic cable during the move, and 9,000 lines transferred.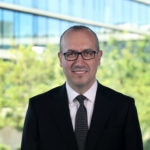 BBVA CEO, Onur Genç, during the Group's 2Q19 earnings presentation.
Meanwhile, BBVA U.S. CEO Javier Rodriguez Soler outlined how their focus was to "remain focused on executing our digital transformation strategy aimed at building our capabilities, expanding our product offerings, using technology to improve efficiency and delivering an amazing customer experience."
BBVA was recognized once again by Javelin Strategy & Research with the independent research firm naming the bank's mobile banking app and online banking service as a leader in its 2019 Mobile and Online Banking Scorecards. In Mobile Banking, the app was named a leader in both the Customer Service and Ease of Use categories. For the online banking scorecard, BBVA earned an award as a 'Leader' in the Financial Fitness category. For the U.S. unit's mobile banking app, this year's result marks the sixth year in a row the app has been honored, while its online banking service was previously honored – again as a leader in Financial Fitness – in Javelin's 2017 scorecard.
"Transformation has also had a positive impact on customer satisfaction and engagement levels"
While the impact of the bank's digital transformation is seen in its results, BBVA also undertook a more visual transformation too in the past quarter, with the Group changing its brand name to BBVA in the countries in which it operates. The franchise in Turkey has changed its name to Garanti BBVA.
The new corporate identity and logo reinforces BBVA's aim of offering a unique value proposition and a homogeneous customer experience to its customers across the world which, leveraged on technology and data, will help customers manage their finances
It is central to the bank's aim of being a global digital financial advisor, with a value proposition that helps people and companies in their real needs, lives and businesses in order to make better financial decisions.
Spain's digital transformation delivering outstanding results
Also pulled out for praise was the development of the self-driven account in Spain, where the bank's award-winning app allows clients to self-configure rules in their account to manage their finances.
These rules currently include things like paycheck savings - so you can automatically put month aside every month, setting maximum and minimum balance amounts so you remember to move money as needed, and rounding off savings - where transactions on your account are automatically rounded off and the cents dropped straight into a savings account to gradually accumulate.
Commenting, BBVA Group CEO Onur Genc said: "Thanks to its transformation, BBVA has grown its customer base. For instance, in Spain, customer acquisition through digital channels grew 33 percent over the past two years. Transformation has also had a positive impact on customer satisfaction and engagement levels. Since 2017, BBVA has led the Net Promoter Score (NPS) index in Spain and customer attrition rate has dropped 18 percent. All this in the context of a new, more efficient distribution model. In fact, operating costs in Spain have dropped 8 percent over the past two years."