Deposit accounts, put simply, are bank accounts that allow money to be deposited and withdrawn by the account holder. The bank notes the balance of these accounts on its books as a liability, as it's the amount the bank owes to the customer.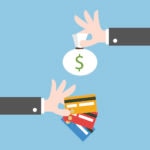 There are four types of deposit accounts, including checking, savings, money market and time deposit accounts, like Certificates of Deposit, or CDs.
To determine the deposit account that is best for your needs, consider the structure of the account, the fee structure and interest, and ask yourself these questions:
Q: Do I need to access my funds frequently and in a variety of ways? If you answered yes, a checking account may be right for you.
Q: Do I want to have access to my money, but don't intend to do make frequent withdrawals, and do I want my money to earn interest? If you answered yes, a traditional savings account or money market savings account may be what you're looking for.
Q: Am I comfortable with a set time period, during which I can not withdraw the money I deposit? If so, a CD, which typically earns higher interest than other deposit accounts, could be of interest.
Let's take a closer look at each of these accounts.
Checking Accounts
Checking accounts may be the most common of all deposit accounts as they are an important part of a person's financial well-being. Checking accounts allow for unlimited deposits and withdrawals, and offer customers access to the money held in the accounts in a variety of ways, including via debit cards and checks. Many banks have begun charging a monthly maintenance fee for these accounts, while some, including BBVA Compass, continue to have a free checking option among their offerings. Some of these and others may provide ways for customers to avoid the fee, such as setting up a direct deposit. Some banks also offer checking accounts that earn interest, including this one from BBVA Compass.
Savings Accounts
Checking and savings accounts have a number of differences. Among the biggest is that savings accounts offer interest on the money deposited. In exchange for the interest, savings accounts are often stricter when it comes to the frequency of withdrawal, meaning customers can not access their money as frequently as with a checking account, nor can they write checks or make debits on their savings accounts. This is due both to regulatory requirements for savings and money market accounts. Banks may also charge excess transaction fees for withdrawals over the limit they've set. Even so, savings accounts are a good option for customers who need flexibility but don't intend to access their money right away.
Money Market Accounts
Money market accounts are similar to savings accounts in that the money held earns interest. Typically, money market accounts have a higher interest rate than savings accounts, as minimum balances are often required and monthly withdrawals are more limited.
Time Deposit Accounts
As the name indicates, these type of deposit accounts are given a certain time frame during which the customer can not withdraw money from them without penalty. When the allotted time period is complete, the customer can either roll their money over or withdraw it. Interest rates paid on these accounts is typically higher than either a savings account or a money market account. CDs are one of the most common time deposit accounts. This BBVA Compass MoneyFit article looks at key factors to consider when choose between a CD or savings account.
---
To read more on other types of bank accounts, check out "Types of Bank Accounts: What's Right for You?" or click here for more on deposit account offerings from BBVA Compass.