A fintech firm has some big aspirations, and not just in the money it wants to raise, but the company it aspires to be.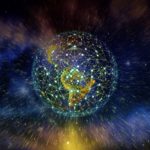 In other news, two trends seem to be on the rise, according to experts in the world of fintech and venture capital funding.
For more details, here's what you might have missed in the U.S. fintech headline news:
Growing Sentiment: In the US, there appears to be a change in the sentiment towards new banks and Fintech powered challenger banks. Digital only challenger banks have long struggled to gain traction in the US – due largely to the regulatory hurdles that traditional financial firms have long criticized, but have more recently warmed up to, as creating a moat to the looming competition. (Source: CrowdFund Insider)
Venture Capital Funding: Venture capital funding for fintech startups has ballooned over the past several years, rising from $1.9 billion in 2010 to $27.5 billion in 2017. While some fintech trends like lending and mobile payment wallets have fizzled out, others are on the upswing. (Source: Forbes)
"Amazon of Banking": Fintech firm Curve is aiming to raise $50 million in funding, its CEO told CNBC in an exclusive interview, as it looks to get some cash to boost its aim to become the "Amazon of banking." (Source: CNBC)
Note: Every Friday, BBVA Compass, a leader in the U.S. digital banking revolution, publishes its weekly Fintech Friday article, giving you headlines you might have missed in the world of fintech across the country.