U.S. digital bank Simple, which is owned by BBVA, has announced the appointment of David Hijirida as the company's next Chief Executive Officer. Hijirida, who joins from Amazon, takes over from Dickson Chu who was working as the interim CEO of the bank, and who will remain as the Executive Chairman of Simple's Board of Directors.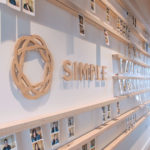 Simple, which was founded in 2009, was built on the premise of changing the way people banked in the U.S., with digital banking products designed to support customers in achieving their goals. This included services like automated budgeting and saving schemes, all built into the banking app from the start.
The change in CEO comes after co-founder and previous CEO Josh Reich stepped down from leading the Portland-based business in May this year.
"We worked hard to find a leader for Simple with the right and rare combination of financial services knowledge, a track record of delivering great products, and a work ethic that aligns with our values," says Dickson Chu, who has led Simple as Interim CEO since Reich stepped down.
"David possesses a wealth of leadership experience and knowledge, bridging the banking industry and technology product world."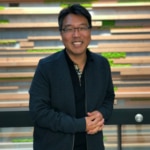 David Hijirida, Simple's new Chief Executive Officer.
Hijirida is joining Simple after spending the last 11 years directing and building product initiatives at Amazon in Payments, AWS, and Advertising. Before Amazon, he held executive positions with Washington Mutual and FleetBoston, which was later acquired by Bank of America. At Simple, he will helm an ambitious agenda of product launches slated for 2019.
"My heart is with the consumer," says Hijirida. "When I left the banking industry, it was partly because I was tired of the way banks were treating customers. Simple's mission, vision, and values address that exact frustration. I'm excited to enhance what Simple has already created, and I'm committed to launching products that help people feel confident with their money."
For more information, please visit www.simple.com