The Federal Open Market Committee will forgo rate increases when it meets next week, leaving the target federal funds rate at 1.25%.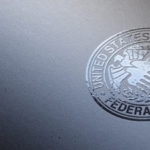 Although the labor market continues to strengthen and is likely beyond what the committee deems full employment, inflation has slowed noticeably since the last meeting. In fact, the 12-month change in core personal consumption expenditure (PCE) inflation is at 1.4%, the lowest since December 2015, while trimmed PCE inflation has slowed from 1.9% in January to less than 1.7% in May.
We anticipate the committee will resume interest rate policy normalization in December
In addition, financial conditions have continued to ease in spite of the 75 bp increase in rates over the last eight months. Given that global growth has improved and that the risks of geopolitical instability have declined, we expect the committee's statement to focus on how confident they are in inflation reaching their target and what a persistent undershooting could mean for future rate increases.
More importantly, the committee will announce the start date of Balance Sheet Normalization in September, so this will be the last opportunity to give guidance to the markets before the process kicks off. Assuming inflation conditions do not deteriorate further, financial conditions remain stable and there are no major shifts in domestic policies, we anticipate the committee will resume interest rate policy normalization in December. This will allow the Fed to assess how markets absorb the initial stage of the balance sheet normalization process.
---
Any statement or opinion of an economist affiliated with BBVA Compass is that economist's own statement or opinion and does not represent a statement or prediction by BBVA Compass, its parent companies or management.