BBVA Compass economists: Internet access is now the key factor in financial inclusion
Internet access is now the dominant factor in financial inclusion, overtaking other variables such as race or education levels in determining whether someone participates in the traditional banking system, BBVA Compass economists write in an op-ed posted Thursday on American Banker's BankThink blog.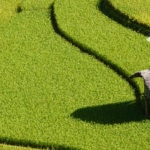 Financial inclusion is a key measure in development economics. Policymakers have tried to guarantee that the most vulnerable groups in society have fair and equitable access to financial services by lowering barriers to participation, increasing financial literacy, eliminating discriminatory practices and improving the regulatory landscape. But the results of those efforts have been mixed, write BBVA Compass Chief Economist Nathaniel Karp and Senior Economist Boyd Nash-Stacey, with the U.S. ranking 23 out of 38 high-income nations in the percentage of people with a bank account.
"Our research at BBVA Compass has found that giving Internet access to isolated families has the potential to increase the number of individuals with a bank account by 10 percent," they write. "While race and education levels are still major factors in determining financial inclusion, Internet access is what matters most in a fast-moving and digital economy."
Their findings are based on exhaustive research they conducted in the development of their Financial Inclusion Metropolitan Index. The FIMI is a multi-dimensional index that gauges the financial inclusion levels in more than 250 cities. Karp and Nash-Stacey found that Boulder, Colo., was the most financially inclusive area in the nation. The other communities that round out the top five are San Francisco, Seattle, San Jose, Calif., and Washington, D.C. — cities that have all had robust efforts to increase access to technology, Karp and Nash-Stacey write. (See the complete rankings on page 44 of their working paper, "Technology, Opportunity & Access: Understanding Financial Inclusion in the U.S.")
Karp and Nash-Stacey say addressing the cost of internet access is paramount.
"Broadband in the U.S. is among the most expensive in the developed world, a stark irony considering it is the birthplace of the Internet," they write. "... In fact, the cost of broadband in the U.S. is almost twice as that in Finland, Denmark and Sweden — where 100 percent of the adult population has a bank account."
Karp and Nash-Stacey discuss various options for increasing financial inclusion, including by lowering the price of internet access through broadband subsidies and by encouraging more collaboration between different industries. One option, they write, could be for banks "to contribute to the cost of broadband or mobile Internet access based on the clients' usage of banking apps."
"With the proliferation of the virtual economy and the need to keep up with progress, the shortest road to financial inclusion is a fiber-optic one that's paved by both the financial industry and nonbank stakeholders," they write.
Led by Karp, the bank's research team analyzes the U.S. economy and Federal Reserve monetary policy. For its analyses, the economists create models and forecasts for growth, inflation, monetary policy and industries. The economic research team also follows a variety of issues that affect the Sunbelt states where BBVA Compass operates.  Any statement or opinion of a BBVA Compass economist is that economist's own statement or opinion and does not represent a statement or prediction by BBVA Compass, its parent companies or management.
Follow the team's work on Twitter @BBVAResearchUSA and @BBVACompassNews.