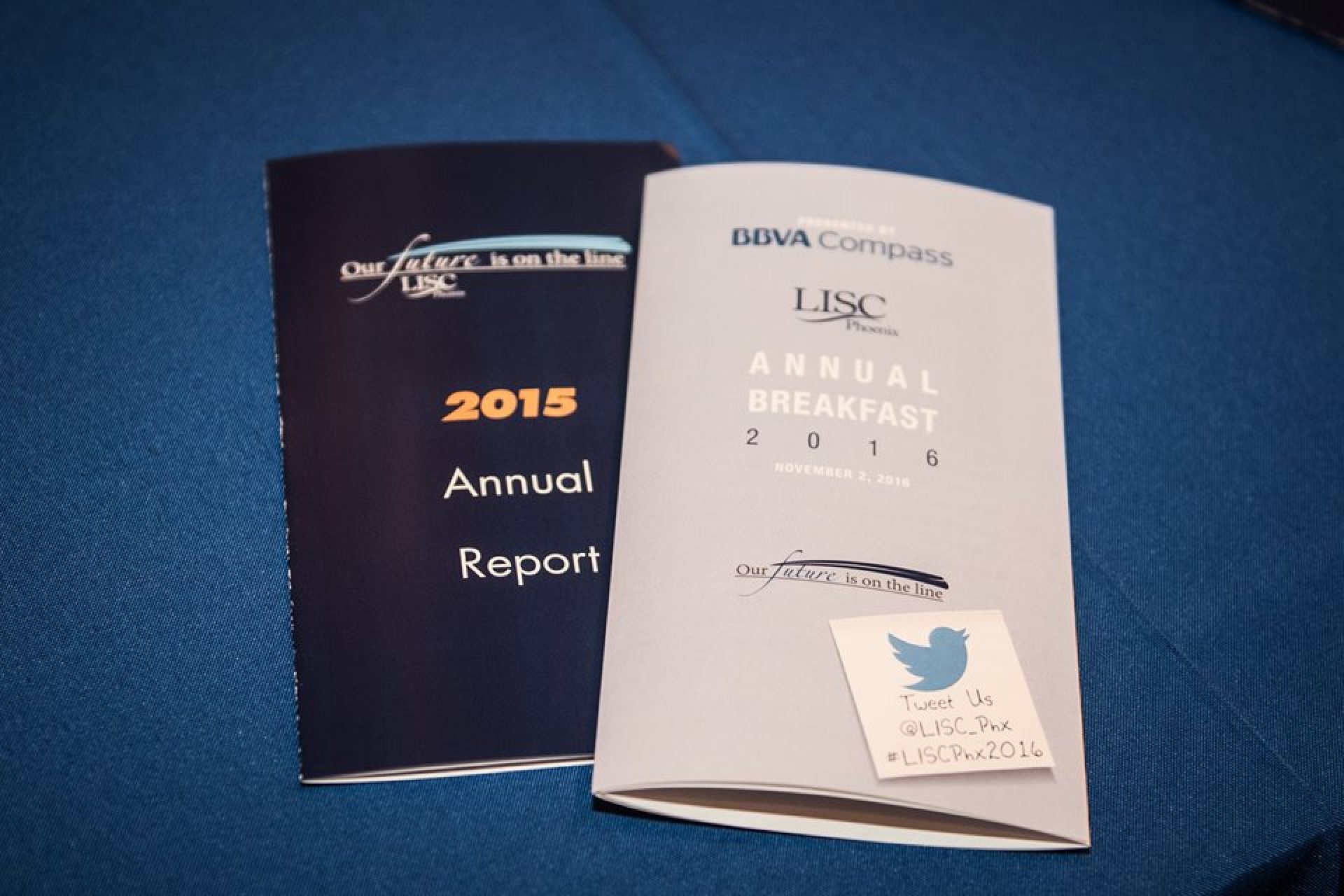 BBVA Compass Foundation grant designed to rev up Phoenix's engine of opportunity
For the second consecutive year, the BBVA Compass Foundation has committed to pour a significant investment into the Arizona desert in the form of a grant for community and economic development.
The foundation will give a $45,000 grant to the Local Initiatives Support Corporation in Phoenix for operational support and the right to sponsor the organization's annual breakfast for community leaders. The BBVA Compass Foundation gave a similar grant to LISC Phoenix in 2015, and the bank has also recently made multiple investments with the national LISC office and affiliated organizations.
"As a bank, we pride ourselves in being an engine of opportunity, especially those who need it most," said BBVA Compass Phoenix CEO Brad Parker. "The Phoenix market is a vibrant area, and we want to do our part to help its low- to moderate-income communities take the next step in their development. Collaborating with LISC Phoenix, and assisting with the advancement of their work, is an integral part of elevating this region's communities to their full potential."
"The Phoenix market is a vibrant area, and we want to do our part…
The $90,000 total in two years is the most grant money the BBVA Compass Foundation has given to any organization in the Phoenix region in that time span. This year's annual LISC Phoenix breakfast was held on Nov. 2 and is structured for community leaders to network with each other and to discuss collaboration on future potential projects.
LISC Phoenix is part of a national network of offices focused on community development through lending for low-income area projects, among other services. Last month, BBVA Compass closed a low-income housing tax credit in the amount of $8 million to be used on the Aurora Village housing project in Youngtown, Ariz.
The bank made a $6.5 million equity equivalent investment with the national LISC office in July, which includes an earmarked sum of $1.5 million for Phoenix market projects. Other recent BBVA Compass investments with the national LISC office include $94 million in equity and a $25 million credit facility for low-income housing projects through the LISC-affiliated National Equity Fund.