BBVA Compass puts its weight behind high-profile celebration of women's achievements
BBVA Compass put its effort to bring more women into leadership positions on a visible perch by sponsoring last week's International Women's Forum in Houston, where women leaders from more than 30 countries came together over two days to dig into issues and explore solutions. The bank capped its involvement in the event by inviting several of its female employees to the induction of Hillary Clinton into the IWF and Leadership Foundation Hall of Fame.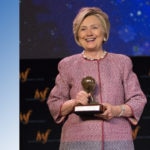 The International Women's Forum is an invitation-only, membership organization that boasts more than 6,500 women across six continents. Its annual gatherings celebrate women of diverse achievement who  are dedicated to building better leadership across careers, continents and cultures. The bank's sponsorship of the Houston event served as a high-profile expression of its commitment to women in a year in which it has made a concerted effort to develop a diverse pipeline of talent. It's an issue that is relevant in the financial services industry at large as well, where women occupy only 20 percent of executive committee roles and 22 percent of board positions.
"Banks need to have commitment to gender balance that runs deep in their DNA," said BBVA Compass Chief Talent & Culture Executive Rosilyn Houston, who landed on American Banker's Women to Watch list for the second time this year. "Rather than paying lip service to gender equality in the workplace by fulfilling a quota, we need to be very intentional about building a pipeline of quality – and ready – female leaders to take roles."
Houston developed a business resource group for women in leadership at BBVA Compass that kicked off over the summer. The group is meant to increase engagement for women in the company and provide a forum for mentorship, sponsorship, professional development, and networking internally and externally. The group will actively help solve business issues as part of its career development by working with senior management to select one or two pain points in the organization and help bring about resolution. It also intends to contribute to business priorities by helping develop programs and events that support female clients and businesses.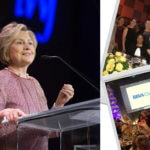 The bank decided to become involved in IWF this year to amplify the narrative over its efforts in one of its most important markets.
"This was a gathering of some of the most influential women in one of our most influential markets," said Sheiludis Moyett, the director of strategic partnerships for BBVA Compass. "It's important for people to know that we're proud of our efforts to create opportunities for women, and that we're here to support them however we can."
BBVA Compass' commitment to diversity is multifaceted, and has earned the bank significant recognition this year. It landed on DiversityInc's Top 50 Companies for Diversity list for the first time, a reflection of the bank's commitment to building a workforce and supplier pipeline that fully reflect the clients and businesses it serves. In awarding BBVA Compass a spot on the list, DiversityInc pointed to the the makeup of the bank's senior leadership ranks: The percentage of minorities (blacks, Latinos and Asians) in BBVA Compass' senior leadership is higher than the average among the Top 50 companies by 88.4 percent, or nearly double the Top 50 average. BBVA Compass also scored a 90 — the highest of any company headquartered in Alabama — on the 2017 Corporate Equality Index, the Human Rights Campaign's measure of LGBT-inclusive policies at some of the nation's largest workplaces.
Clinton: It's not enough for women like us to climb the career ladder. We have to lift other women up, too. Particularly young women.
On Friday night at her induction into the Hall of Fame, Hillary Clinton celebrated women's progress -- she said 19,000 have elected to run for public office in the past year, a critical development in the drive to pull women forward in the political system -- without glossing over the challenges that remain. She cited stark statistics on women's underrepresentation in the workplace, and encouraged the women in the room to help remedy that.
"It's not enough for women like us to climb the career ladder," Clinton said. "We have to lift other women up, too. Particularly young women."
"In the end, that's the message that will stay with me," said BBVA Wealth Solutions President Maria Holmes. "It's a privilege to work with such talented women at BBVA Compass, and it was energizing just to spend time together. The evening reminded me how important it is that we lean on one another. Women who feel supported in their development will lead to increased engagement, an inspired workforce and be a tangible benefit to the bottom line."