BBVA Compass selects 16 social entrepreneurs across the country to participate in BBVA Momentum
BBVA Compass has selected 16 social entrepreneurs from across the country to participate in its BBVA Momentum accelerator program, designed to help participants enhance their operations to impact the lives of more people.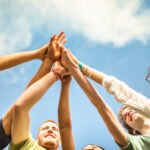 This is the program's second year operating in the United States, with a class of 20 entrepreneurs from Texas participating in last year's inaugural class. This year, after the pilot program's success, the bank expanded the program to consider candidates from across its seven-state footprint.
"Our new wave of entrepreneurs are using their businesses to tackle some of the most challenging issues in our society," said BBVA Compass Director of Corporate Responsibility & Reputation Reymundo Ocañas. "The larger candidate pool during the selection process this year led to an array of unique solutions to these problems. We are excited for BBVA Momentum's unique blend of education and mentorship to create opportunities for these visionary and socially conscious entrepreneurs to scale up their businesses and increase their impact."
This year's participants were selected by applying for consideration online, ending in early May. From there, applicants were invited to pitch their businesses in front of bank leadership, community partners, and professors during the speed interview stage.  Speed interviews were held in locations across BBVA Compass' footprint.
The program
BBVA Momentum includes five months of online and in-person education from July to November 2018. The online component is provided by the Corporate Learning Alliance, while the face-to-face training is conducted by the University of Texas at Austin's McCombs School of Business. Each social entrepreneur will be paired with a mentor from BBVA Compass, selected based on their professional background and skill set, to provide one-on-one support for the entirety of the program. At the end of the program, BBVA Compass awards prizes to participant enterprises considered most sustainable and with the highest social impact. In addition, winners may be eligible to receive further investment opportunities, including capital to implement the growth plans developed during the program.
The top prize for BBVA Momentum in 2017 went to Chad Houser of Dallas-based Café Momentum, a restaurant training platform for juvenile offenders.
Since 2011, nearly 200 entrepreneurs have participated in BBVA Momentum, which has driven the expansion of social enterprises in Spain, Mexico, Colombia, Turkey and the United States. Jointly, they have created thousands of jobs and their activities have benefited more than a million people.
The 2018 entrepreneurs
4.0 GPA, Henry Keculah (Houston): The organization's curriculum prepares students for college and certification programs, and provides their parents with the tools to assist their child with the college admissions process.
400 Voices, Gabriel Garcia (Houston): Creates a culture of education within the low-income Hispanic population to help them graduate from high school and enroll in a two-year community college or technical school, with the potential to transfer to a four-year university.
Brave Hoods, Allison Yacht (Longmont, Colo.): Builds self-esteem in children battling cancer by providing them with hoodies. For each hoodie sold, one is donated to a child fighting cancer and their siblings.
College Prep U, Jamarius Johnson (Trussville, Ala.): A coaching program that helps students understand what careers might be best based on their personalities, allows them to virtually tour a campus and provides resources for scholarships and to understand student loans.
DuBois Institute, Michael Jackson (Dothan, Ala.): A socially-driven food enterprise serving low-income communities by providing garden-based learning in a marketplace that promotes community wellness.
Edmundite Missions Enterprises, Joseph O'Quinn (Selma, Ala.): Operates a kitchen incubator to create unique southern foods that provide jobs, skills and leadership to bring individuals out of poverty. The profits from sales of food products are reinvested in the organization's charitable works.
Elysii, Shelly Silverstein (Los Angeles): Allows local communities to create a suite of rewards, such as coupons or tokens, to connect cities, businesses, residents and others to support a specific goal, such as raising funds for nonprofits.
GirlSpring, Kristen Greenwood (Birmingham, Ala.): Empowers girls by giving them access to a digital platform that allows them to engage and learn from each other without physical barriers. This provides access to accurate, vetted information on a variety of "tough topics." They also offer offline programs that support girls locally with messages of empowerment and access to inspiring female role models and mentors.
Loqules, Jai Al Attas (Los Angeles): Hires disadvantaged individuals from nonprofit partners, trains them, pays them to work at their curated experiences and opens a network for them to find jobs, internships or mentorship in the creative industries.
Mother Kombucha, Tonya Donati (St. Petersburg, Fla.): Creates organic beverages which are naturally low in sugar and provide healthy amino acids, enzymes, B vitamins and probiotics.
On the Road Lending, Michelle Corson (Dallas): Finances fuel-efficient and reliable cars, under warranty, for lower-skilled workers with weak credit. Workers are able to access the best job they can take, no matter how far, improving their economic mobility and the region's air quality all at once.
Pathlight HOME, Helaine Blum (Orlando, Fla.): Uses a housing-first model by acquiring former hotel properties and structuring innovative financing models to create over 500 units for disabled individuals who are at-risk for chronic homelessness.
Purple Impression, Drakshan Khan (Dublin, Calif.): Uses the power of meaningful fashion to lift women in Pakistan out of poverty by providing employment and fair wages to disadvantaged women. Through the fusion of artisan skills, creative modern design and eco fabrics, they are able to provide sustainable alternatives to fast fashion.
Skratch, Scott David Bennett (Dallas): A mobile platform that connects teens with individuals, organizations, and businesses in their neighborhood to accomplish task-based work.
The Tiny Heights, Jennifer Drew (Houston): Provides an affordable housing solution that utilizes community and tiny homes that are more sustainable, eco-friendly and tech-enabled, to produce more first time homebuyers.
Wanderstay Hotels, Deidre Mathis (Houston): Operates a hostel for millennial travelers designed intentionally to connect people of all races, ethnicities, genders and sexual orientations to break down barriers and promote inclusivity.