BBVA Creative tops World Brand Design Society's global ranking for best in-house agency
The World Brand Design Society's (WBDS) Global In-house Design Ranking showcases the most acclaimed teams in corporate and consumer brand design.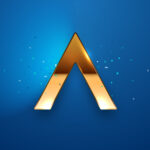 BBVA's in-house agency tops the first ranking compiled by the WBDS to recognize the most acclaimed in-house design teams in the sector.  In 2023, for the first time, the organization published its global ranking of in-house design agencies for corporate and consumer brands. The WBDS is a non-profit founded in 2008. The WBDS Awards, which rank among the most prestigious in the industry, are independent accolades that honor the talents of global agencies, in-house agencies, design departments and freelance creatives from around the world every year.
BBVA Creative has earned recognition from the WBDS in the most recent editions of the awards. This year, BBVA's in-house agency won a silver medal for the 'Together, creating opportunities' campaign, a bronze medal for one of the brand's key hallmarks, the 'Ascender,' and an honorable mention for the decals advertising the energy saving plan that BBVA offers its customers.
BBVA Creative, an established brand
In addition, in 2022 the WBDS raised the profile of BBVA Creative's role by presenting an award for the 'Las oportunidades las creamos entre todos,' campaign ('we all create opportunities by working together'), promoted by BBVA's Global Marketing area to lend visibility to the importance of SMEs in the post-COVID-19 reconstruction.
Last November, the In-House Agency Forum (IHAF) presented a prize to BBVA Creative for the three-dimensional creative work it produced for BBVA's advertising campaigns. In addition, the sustainability communication campaign earned a silver award and the TikTok account on sustainability and financial health received an honorable mention.
The bank's in-house creative agency has supported the entire BBVA Group for more than a decade in the geographies where it operates. The purpose of BBVA Creative is to strengthen the BBVA brand globally and locally by working alongside in-house partners, contributing strategic value, and lending creative power to the bank's communications.