Each year the International Day Against Breast Cancer is celebrated on October 19. This date serves as a reminder of society's commitment to fight the most malignant tumor that most frequently strikes the female population. BBVA supports this cause and has launched its "Bonds that Unite" campaign, allowing customers to make donations to the Spanish Association Against Cancer via Bizum. As an additional gesture of solidarity, the bank will illuminate a pink rose on its headquarter buildings in Madrid, Mexico City, and Lima.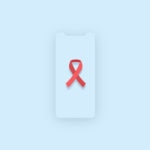 In 2019, in Spain alone, more than 33,000 new cases of breast cancer were diagnosed. The Spanish Association Against Cancer (AECC) seeks to raise public awareness about the importance of research and the early detection of this disease, which affects one out of every eight women over the course of a lifetime.
So, October 19 is a day when most of Spain decks itself out in pink, specifically to serve as a reminder about society's commitment to fight this disease.
BBVA has chosen this date to fittingly kick-off a campaign that will run through November 19 and aims to raise money for the Spanish Association Against Cancer. Customers who choose to participate can use BBVA's app or website to make their donations. They simply need to access Bizum, click on the campaign "Bonds that Unite," and enter the code 33488, and the amount they would like to contribute.
October is Breast Cancer Awareness Month, a month that the World Health Organization (WHO) dedicates in full to the fight against this disease. Various health campaigns throughout the month emphasize the need to increase awareness efforts, promote early detection, provide better support during treatment and palliative care for those suffering from this disease.
Key in the fight against breast cancer: early detection
According to AECC statistics, early detection of breast cancer reduces the chance of death by 25 percent. Breast cancer is on the rise with 7.5 percent more incidents since 2012.
Early detection, together with research, is key to ensuring survival from this tumor, which has a better survival rate than other cancers: 90 percent. This is why the AECC recommends that women over 40 consider having a mammogram every year or two (and after 50 having one annually) in addition to participating in the early detection campaigns in their areas.
Furthermore, specialists recommend that all women over 20 perform a monthly breast self-examination. For women over 25, a doctor should perform a routine breast exam; with mammograms beginning after 40. Any significant change in the breasts is sufficient cause for an immediate consultation with a qualified doctor who will use specific tests to evaluate if breast cancer is involved.
How treatment has advanced
These steps are essential for the early detection and treatment of the disease. Advances in treatment have managed to increase survival rates 20 percent since the 1970s. Research is thus a key factor in gradually increasing the number of patients who survive the disease: the survival rate has risen from 70 percent to 90 percent, five years after diagnosis and treatment of the tumor.