BBVA, the first private bank in Switzerland to offer its clients the digital signature service
BBVA in Switzerland has just become the first private financial institution in the country to offer its clients the digital signature service, which facilitates the management and signing of documents and provides an improved user experience.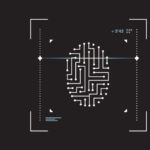 "The digital signature is a key step forward for private banking clients in Switzerland and clearly reinforces our strategy, which is based on three pillars: relationship model, value proposition and having the best technology," explained Alfonso Gómez, CEO of BBVA in Switzerland.
Increased regulation in the financial sector has led to a significant rise in the volume of documentation managed by financial institutions for their clients. The digital signature makes it possible to comply with existing regulations quickly and efficiently, and with a minimum of errors, through a system that guides the client through the document. The result is a savings in the time and resource costs of processing documents.
The digital signature provides simplicity, agility and security to the client when he or she signs documents via mobile phone, tablet or computer. The bank is thus developing a new way of working, as a result of the strategic agreement reached with DocuSign, the leading company in digital signature services.
Technology is making possible new approaches to private banking clients. In particular, the digital signature marks a great step forward in contracting and in document management, with an immediate service.
Banking relationships will continue to be initiated in person, in order to guarantee suitable knowledge of the client. The digital signature facilitates the paperwork that documents the client relationship, and leads to important savings in printing and messenger services.
The digital signature is part of the strategy of the specialized wealth management unit of BBVA in Switzerland, which is constantly seeking to improve its technological platform, in order to make it a reference point for the bank's clients.
DocuSign is a leading company specializing in digital signature, and in which BBVA has a shareholding through Propel, located in Silicon Valley, in the San Francisco area.