BBVA Garanti advises Vestel Group on its first green-bond issuance
Vestel Şirketler, a part of the Zorlu Group, is making progress in its sustainability strategy with Turkey's first issuance of a green bond in Turkish Lira. With the issuance, the Group moves closer to fulfilling its strategy as integrated in its Smart Life 2030 initiative (Akıllı Hayat 2030).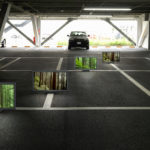 Garanti BBVA provided advisory services for the deal, which was certified by an international rating agency. It is anticipated that funds will be earmarked for the company's environmental technology investments and other sustainable projects. The total raised reached 100.5 million Turkish lira.
Vestel Şirketler became the first company to complete an issuance in Turkish lira after receiving international certification. The assessment of the bond was conducted in accordance with the International Capital Market Association (ICMA) Green Bond Principles. Following the issuance of its green bond, Vestel announced it is targeting a 50 percent increase in sales of environmentally-friendly products and R&D investments for innovative business projects, by 2022.
"We are proud to be one of the first organizations to use financial products like green bonds. We believe that sustainability is a business model that helps us create shared value for our shareholders, our customers, our employees and our various operating groups. We undertake all our investments with sustainability as the baseline," said Turan Erdoğan, Vestel CEO.
With the issuance of the green bond, Vestel completes its 2022 objectives as set out in their Smart Life 2030 plan.
Garanti BBVA vice president Ebru Dildar Edin emphasized Vestel's innovative strategy and explained that the issuance appealed to a wide range of investors, including corporate clients, and private and personal banking customers using mobile and online channels.
"In the last four years, Turkey has witnessed high demand for sustainable financing instruments. What distinguishes the Vestel issuance — other than it was the first in its sector — is that it targeted individual investors. This deal is one of the private sector issuances that attracted significant interest from individual investors and drew a high level of participation," she added.
Edin concluded by saying that in the first half of 2020, the total volume issued in the sustainability and green bond market reached over $162 billion.