BBVA has been named by the European Commision as one of the best supporters of startups on the continent for the third year in a row.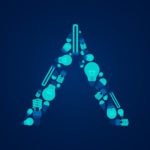 In the fourth annual Corporate Startup Stars Awards, hosted by the European Commision's startup Europe Partnership, BBVA made the list of the top 12 businesses fostering entrepreneurs in the region.
The brands named in the report are nominated by startups themselves, with the award organisers reaching out each year to ask which corporate businesses are more active and friendly towards the entrepreneur community.
Nominated corporates are then asked to justify their place in the SEP Europe's Corporate Startup Stars Awards by providing detailed information and references regarding their open innovation organisation, activities - such as one-off events, accelerators, procurement programmes, investment, acquisition, internal innovation - and results achieved.
This year saw corporates in Spain score especially highly on the list, with three businesses making the top twelve, including BBVA, Telefonica (who took one of the top three spots) and Iberdrola.
For BBVA, the accolade is a result of the bank's long-term focus on supporting startups, both in terms of connecting them into the business - where they can gain access to both customers and experience - and in helping them scale.
This year saw the eleventh anniversary of the BBVA Open Talent Competition - the world's biggest fintech competition - which had close to 800 startups apply from more than 80 countries.
BBVA Open Innovation - the business unit that runs Open Talent and that leads BBVA´s relationships with the fintech ecosystem - also remodelled its strategy this year to focus on three core elements - impacting the core of the bank, supporting local ecosystems and building an open innovation mindset.
The change in approach was specifically designed to ensure that connections between startups and the bank lead to the most optimised outcomes for all involved, especially with regards to on-boarding entrepreneurs for proof of concept and pilots programmes to support their growth. In fact, by the end of this year there will be 20 pilots running between startups and the bank connected to BBVA's business needs.
The award organisers reach out each year to ask startups which corporate businesses are more active and friendly towards the entrepreneur community
As part of this change, the bank has also launched BBVA Open Marketplace, a portal that enables startups to connect directly with business leaders within the bank who are actively looking for solutions to specific problems.
BBVA also launched a partnership with Anthemis to build a venture creation studio in London. The studio creates value by deploying capital and expertise-focussed resources to build businesses that address untapped user needs and attract the best fintech entrepreneurs.
BBVA and Anthemis have already announced two partnerships - with Cledara and Stepladder - and have several more in the pipeline.
Commenting, Ainhoa Campo, Head of BBVA Open Innovation, said: "Corporate-startup collaboration is a relationship model that BBVA firmly believes in, and actively seeks as part of a wider drive the business has around the creation of healthy innovation ecosystems.
"While start-ups can move faster, pivot into markets quicker with less risk and focus on niche areas or specific technologies, as well as their own innovations, corporate can bring elements like extra resources, networks and customer bases to the table.
"The key is developing win-win-win relationships, where customers occupy the third winning slot. At BBVA we have a comprehensive catalogue of ways to achieve this, from acquisitions and investments, to collaborations, competitions and long-term partnerships - each tool provides different benefits to each side."
Europe's Corporate Startup Stars annual ranking is produced by the innovation advisory firm Mind the Bridge and innovation foundation Nesta under the European Commission's Startup Europe Partnership initiative. 36 European companies have been awarded in total: 12 as Europe's Corporate Startup Stars and 24 as Europe's Open Innovation Challengers. The awards ceremony was held in Madrid last night.
Along with Enel, SAP and Telefónica, companies awarded as among the Top 12 SEP Europe's Corporate Startup Stars in 2019 are: AB InBev, BBVA, Bosch, Daimler, Iberdrola, Mastercard, Samsung Electronics, Shell, and Sodexo.
The 24 companies awarded as "Open Innovation Challengers" are: ACCIONA, Amadeus, Banco Sabadell, Barclays Bank, BP, Bridgestone, Centrica, Cisco, EDP, Enagás, Eneco, Ferrovial, FIEGE Logistik, Google for Startups, Hewlett Packard Enterprise, KBC, KPN, Nestlé, Orange, Pearson, Pfizer, Rabobank, Thomson Reuters, and Vodafone.