BBVA issues $1 billion CoCo bond, with demand exceeding by almost eight times the initial offer
BBVA issued a $1 billion contingent convertible bond (CoCos), with demand exceeding by almost eight times the initial offer ($7.8 billion) and more than 410 orders from investors. High demand for the issuance allowed it to close at a very attractive price, with a coupon of 6.5 percent in dollars (0.50 basis points below the initial price of 7 percent), which is equivalent to a 4-percent coupon in euros.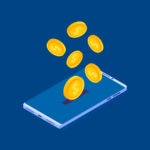 BBVA is launching this type of bonds for the second time by registering a prospectus with the U.S. Securities and Exchange Commission (SEC). This global format enables the participation of investors from the United States and the rest of the world.
BBVA has taken advantage of both investor appetite for this type of product and current favorable market conditions. This has allowed it to place the issue in very positive financial terms, with a difference of over +110 basis points in favor of the dollar vs. the euro, and a coupon of 6.5 percent, which reflects a zero new issue premium. Since January 2018, there have been only two AT1 issues of similar amount from European issuers, which have had a zero new issue premium.
This is BBVA's second CoCo bond this year, and the ninth since its first issuance in 2013. The purpose of this bond is to provide the bank greater flexibility when refinancing future maturities of previous CoCo issues -also known as Additional Tier 1 (AT1) in technical terms-, thus optimizing its financing costs. BBVA has already fully covered its AT1 capital buffer: 1.81 percent as of June 2019, compared to a requirement of 1.5 percent.
BBVA, Barclays, Bank of America Merrill Lynch, Goldman Sachs, JPMorgan and Morgan Stanley were the underwriting banks.
By type of investor, 69 percent were fund managers; 15 percent hedge funds; 8 percent banks and private banks; and 5 percent insurers and pension funds. Geographically, 39 percent of orders came from the U.S., 23 percent from the U.K., 16 percent from Asia, 7 percent from Germany, Austria and Switzerland; 6 percent from France, and 5 percent from Italy, among other nationalities.
This is BBVA's ninth CoCo bond and the third in U.S. dollars. In May 2013 it launched a CoCo bond for $1.5 billion, redeemed in May 2018. In February of 2014 and 2015, it sold two euro-denominated issues, both for the same amount (€1.5 billion) The 2014 issue was redeemed last February. In April 2016, it issued €1 billion, with which it fully covered the 1.5 percent AT1 capital buffer requirement, calculated in accordance with regulatory standards. In May 2017, it placed a €500 million CoCo bond, with the best price reached by a Spanish issuer up to that date (a coupon of 5.875 percent); and, in November of the same year, it issued a $1 billion CoCo bond with the longest maturity (10 years), and the lowest price for this currency from an issuer in southern Europe. Finally, in September 2018, the bank issued a €1 billion CoCo bond with a 5.875 percent coupon, and in March this year it sold another €1 billion issue, with a 6 percent coupon.