BBVA has issued a €1 billion contingent convertible bond, or CoCo, (Additional Tier 1 or AT1) with a coupon of 5.875 percent, equaling its lowest-ever rate for this type of issue. High demand has allowed it to reduce the coupon by 50 basis points, from the initial 6.375 percent. This is a perpetual instrument (without a specific maturity date) over which the issuer reserves a call option in the fifth year.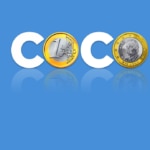 Market reaction to the issue was very positive: the book reached €5 billion, with over 370 orders. For the first time, the format of the issue, registered with the CNMV, allowed Spanish institutional investors to participate.
Regarding the investors' geographic distribution, most of the orders came from United Kingdom and Ireland  (together, they accounted for 49 percent), followed by Spain (12 percent), France (11 percent), Italy (7 percent), Germany and Austria (together, with a 6 percent), Switzerland (5 percent), Asia (5 percent) and other countries (5 percent). By investor type, the main investors were asset managers (71 percent), hedge funds (14 percent), banks (10 percent) and insurance firms (5 percent).
BBVA has already met its Additional Tier 1 (AT1) Capital requirements (1.73 percent at end-June, above the required minimum of 1.50 percent) [1] but has taken advantage of investor appetite for this type of product and favorable market conditions. The issue also gives the bank greater flexibility to refinance existing issues and in this way, optimize its financing costs.
BBVA, Barclays, BNP Paribas, Bank of America Merrill Lynch, Citi and Credit Suisse were the bookrunners for the issue.
This is BBVA's seventh CoCo bond issue and the fifth in euros.  In May 2013, it issued a €1.5 billion bond, with a coupon of 9 percent, which was called last May. In February 2014 and 2015, it launched two issues, both denominated in euros and for the same amount (€1.5 billion); in April 2016, it issued a €1 billion bond, with which it fully covered the cushion of 1.5 percent of Additional Tier 1 capital that the  regulation allows to be computed with these issues; in May 2017, it entered the market with an issue of CoCos for $500 million, at the best price obtained by a Spanish issuer up to that time (a 5.875 percent coupon); and in November it issued a €1 billion coco bond with the longest maturity (10 years) and the lowest coupon in dollars for an issuer from southern Europe.