BBVA issues 'CoCo' bonds at 5.875%, the best price by a Spanish issuer
BBVA's has issued perpetual debt eventually convertible into shares at the cheapest price of all operations launched by Spanish issuers for this type of product. The issuing of €500 million of contingent convertible bonds, or 'CoCos' (also known as AT1) took place at a very attractive price, with a coupon of 5.875%.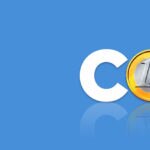 BBVA took advantage of investor appetite for this type of product and the favorable conditions currently in the market, placing this bond issue at an all-time low for this type of product by an issuer in southern Europe.
This issuing will increase the bank's Additional Tier 1 capital ratio by 13 basis points according to current European regulations (CRD-IV), under both the fully-loaded and phased-in criteria.
This instrument is perpetual, with a discretionary, non-cumulative coupon, loss-absorption through conversion into shares in the event of solvency incidents, and the possibility of early redemption at the option of the issuer in the fifth year.
It was a private placement bond issue, offered exclusively to qualified investors not living in Spain.