BBVA Spain earned the highest overall score in Forrester Research report, entitled "2017 Online Banking Functionality Benchmark." Forrester analyzed 13 European retail banks' secure websites for the report, including institutions in the United Kingdom, France, Turkey, the Netherlands and Italy. BBVA's Turkish bank, Garanti, was also ranked second on the list. BBVA also received the highest overall score in Forrester's July report "Global Mobile Banking Benchmark 2017."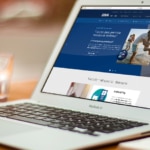 BBVA Spain's online banking received a final score of 90 points out of 100 – 15 points above the European average of 75. Forrester reports that "BBVA creates value for online banking customers with outstanding money movement tools, strong marketing and sales functionality, sophisticated money management, budgeting and advice services – all tightly integrated on the secure website." BBVA is the first bank to reach a score of 90 – the highest score ever given by Forrester.
The online banking services that BBVA offers its customers in Spain also outranked institutions in the United States, Canada and India, according to figures from Forrester's reports on each of these countries. This means that the Group received this year the highest score worldwide among all countries analyzed by Forrester until now.
BBVA's Global Head of Customer and Client Solutions, Derek White, said: "Being named as the leading provider of online banking services in Europe, on the back of the mobile app with the highest score in the world, is a testament both to BBVA's digital strategy and the expertise we have within the bank to deliver this.
Our interest goes beyond offering all banking operations in a simple and convenient way"
"As we look to a future where our customers will do more than just bank with us, having this kind of digital leadership position is critical so we can serve them in a way that suits them and which matches their lifestyle."
BBVA Spain's online banking website received the highest possible score (100 points) in the money movement area, which is attributed to its features for bill pay, sending money in real time and initiating transfers and international payments. The Forrester Research report also stated that BBVA presents multiple ways to see past and future transactions, including natural language search and an interactive calendar.
For Gonzalo Rodríguez, Director of Digital Transformation at BBVA Spain, "Getting the highest scores for our website and mobile banking app, with marks that have never been attained before, confirms the success of BBVA's digital transformation and supports the recognition we have already received from our customers. Our interest goes beyond offering all banking operations in a simple and convenient way. We also want to help customers accomplish their goals and for that reason, we advise them on their most important financial decisions."
Banks like BBVA with a clear, digital profile stand out for helping customers make better financial decisions.
Digital money management is a distinguishing factor among institutions. The report says that BBVA is one of the banks that "has the most comprehensive and personalized features." One example of this is buying a home through BBVA Valora. This tool that allows users to find out the value of a home and obtain more information about it, including the cost of utilities (electricity, gas, homeowners' fees, etc.), insurance, mortgage rates and even whether it may need new appliances or a remodeling.
Aurélie L'Hostis, a Forrester Research analyst and co-author of the report, said, "BBVA differentiates itself in the market by moving away from a product-centric approach toward a more customer-centric approach: Leveraging the power of big data, the bank uses the customer's context and financial data to offer personalized tools that help customers better manage their financial lives – thereby delivering a more engaging digital experience."
BBVA also received a score of 98/100 in the marketing and sales category. Currently, 90% of the bank's products are available on digital channels in a simple format for customers in Spain.  BBVA has a solid service that makes it easier for customers to manage their personal finances, pointing to tools that help them with their everyday tasks such as creating monthly budgets according to spending categories, or setting goals for savings.
According to the Forrester report, "BBVA offers the easiest access to human help." The online  customer service is part of the bank's strategy so that customers have their "advisor" available when needed. In the "My Advisor" section of BBVA Spain's website, customers can get in touch with an advisor by phone or secured online messaging, and even make an appointment at the branch to carry out any type of teller transaction.
BBVA is also constantly adding new features, including self-service tools that give customers the autonomy to perform tasks such as, for example, obtaining direct payment for any bill.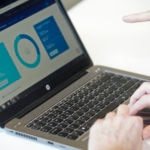 BBVA's website offers a mortgage simulator.
Increasingly digital
BBVA continues to increase the use of digital channels and as of October it had 21.5 million digital customers around the world – of which 16.5 million use mobile devices to do their banking. Similarly, digital sales are growing at a robust pace in all of the bank's locations. At the end of September, 25.4% of the BBVA Group's sales took place on digital channels – up from 16.8% in 2016.  In Spain, digital sales jumped to 26.5% at the end of September 2017, compared to 17.1% in 2016. In the U.S., digital sales now represent 23.3% of total sales, compared to 19.4% in 2016. And in Turkey, 31.8% of all sales are digital, compared to 25.2% in 2016.
The Forrester report analyzed the online banking websites of 13 European retail banks in eight countries. It applied 49 different criteria, divided into eight categories, including login and security,  money management and movement, and marketing and sales offers. In three years, the bank has improved from a score of 60 points in 2014 to its current score of 90.
The report assessed the following banks in 2017: Barclays and Lloyds Bank in the United Kingdom; BNP Paribas and Société Générale in France; Bank Zachodni WBK and mBank in Poland; Deutsche Postbank in Germany; Garanti Bankasi in Turkey; ING in the Netherlands; Intesa Sanpaolo and UniCredit in Italy; and BBVA and CaixaBank in Spain.
Last July, BBVA also earned the highest overall score in Forrester's "Global Mobile Banking Benchmark 2017" report, which analyzed the apps of 53 leading retail banks in 18 countries.