BBVA is close to passing another important online target as it continues to build out its digital banking capabilities.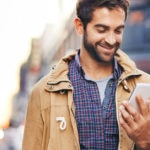 The bank has revealed that it is approaching a 90% target of its products available to customers as do-it-yourself digital services across the Group.
In practice that means that customers can now pick and choose the products that suit them best and initiate them online either on computers, tablets, ATMs or increasingly via BBVA's award winning mobile apps.
With online and mobile banking growing at exponential rates - BBVA recently announced it now had close to 16 million mobile clients, 43% more than a year earlier - the DIY milestone is a critical achievement.
During the same Q3 results announcement, BBVA CEO Carlos Torres Vila also detailed how digital sales now accounted for 25% of total sales. In the third quarter alone BBVA sold more than 3.5 million units through digital channels.
The current 87.3% digital DIY figure is also important because BBVA sees digital banking, and particularly banking via smartphones, as the key source of disruption in the banking sector.
In his long-term vision of the sector, BBVA's CEO is betting on a hybrid model – a combination of technology and personalized advice.
"Most of our customers are hybrids: they use the digital channel but also go to the bank office. And the remote channels we have opened for customers to engage with the bank work very well," he explained at a conference at the ESADE Business School in Barcelona earlier this year.
Returning to the figures, the most used digital service is consumer loans, followed by deposits, then investment funds. Across the Group, while in total BBVA stands at 87.3% DIY capability, there are also some countries achieving far higher results.
Garanti bank in Turkey, for example, has close to 96% digital DIY service capability, with several others closing in on the 90% figure too. BBVA Spain has set itself a target of 92% digital DIY capability by the end of the year.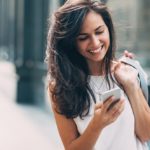 BBVA now has close to 16 million mobile clients worldwide.
Commenting, BBVA's Global Head of Customer and Client Solutions, Derek White, said: "BBVA's digital strategy begins with the notion of ensuring our customers can do their banking when, where and how they want.
"The growth in mobile banking take-up is clear proof that increasingly customers want to run their financial lives with the smartphones they use to manage large parts of the rest of their lives - from shopping to getting information to chatting."
White added that he expect this usage pattern to continue to grow, and that the bank was working on new solutions that allowed customers to interact via these devices in even more ways - for example real language chat services.
White said: "We also need to ensure that as well as products and services, we also give customers the best information and insights - from their data and wider - to make the best financial decisions."
BBVA's CEO has also previously talked about the importance of this line of work in developing a self-driving bank.
This future model will consist of AI and human powered systems which analyse customer's data and provide expert financial advice.
This in turn allows customers to spend less time dealing with the stress of money, knowing that suggestions for decisions, and in time the decisions themselves, are being made on their behalf with their best interests as the only focus.