BBVA Momentum entrepreneurs meet with the King and Queen of Spain to share their solutions for the crisis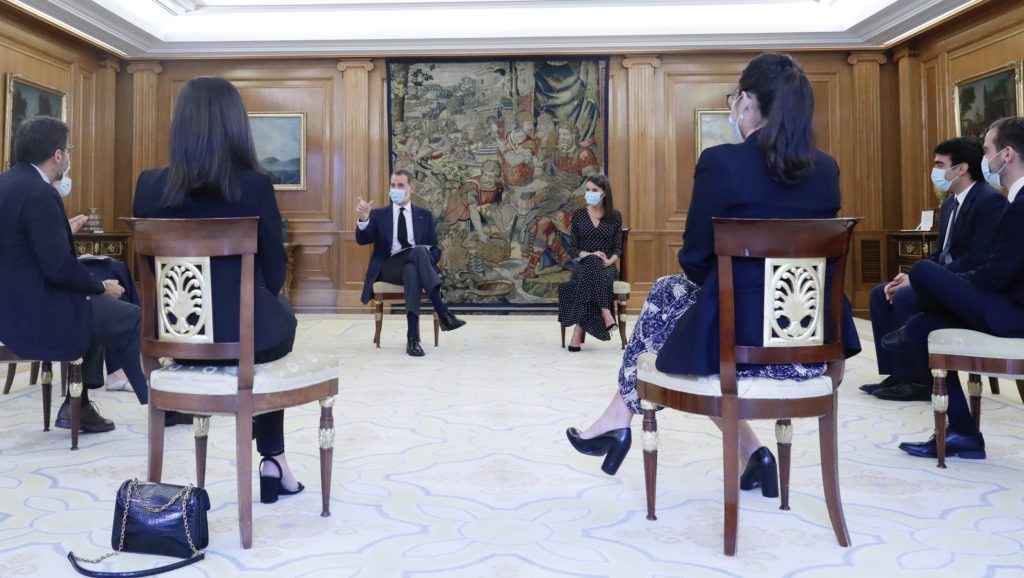 The King and Queen of Spain held two meetings with entrepreneurs. Arancha Martínez, the founder of Itwillbe.org, and Pablo Santaeufemia, the founder of Bridge for Billions also participated in the meetings. Both participated in the 2017 edition of BBVA Momentum, BBVA's program in support of social entrepreneurship. The meetings addressed the social and economic challenges that lie ahead, and the solutions entrepreneurs are proposing to overcome them.
Arancha Martínez participated in an open dialogue with King Felipe and Queen Letizia, in which eight talented Spaniards from sectors like research, the business world, culture and social action spoke of the pandemic's effects on society and the future. "They took an interest in our personal projects and in understanding our vision for each of the sectors in which we work," explained this entrepreneur, who won the Princess of Girona Foundation Social Award in 2018.
New challenges for the social sector 
Arancha Martínez is the founder of Itwillbe.org, an organization that aims to increase the efficiency of the humanitarian sector by applying innovative technologies to make the most of aid and funding. At the meeting held at the Zarzuela Palace, Martínez shared her vision of a reality that is full of challenges.
"I wanted to give a voice to  more vulnerable people, to the social sector, to the problems we are experiencing, to our concerns and pain from the difficulties that we are facing and will continue to face in a country where philanthropy is not yet sufficient." And she presented the solutions she is developing to address all of these challenges. "I had the opportunity to explain in depth the project I am working on, Stopcovid.io,  in collaboration with key actors from the social sector to transform the sector and boost transparency and efficiency."
During the meeting , the King and Queen stressed the importance of entrepreneurship as a driver of the future, and above all, the fundamental role of young people. "We discussed our duty to lead the transformation that all sectors need and the need to innovate, and provide resources for research and technology."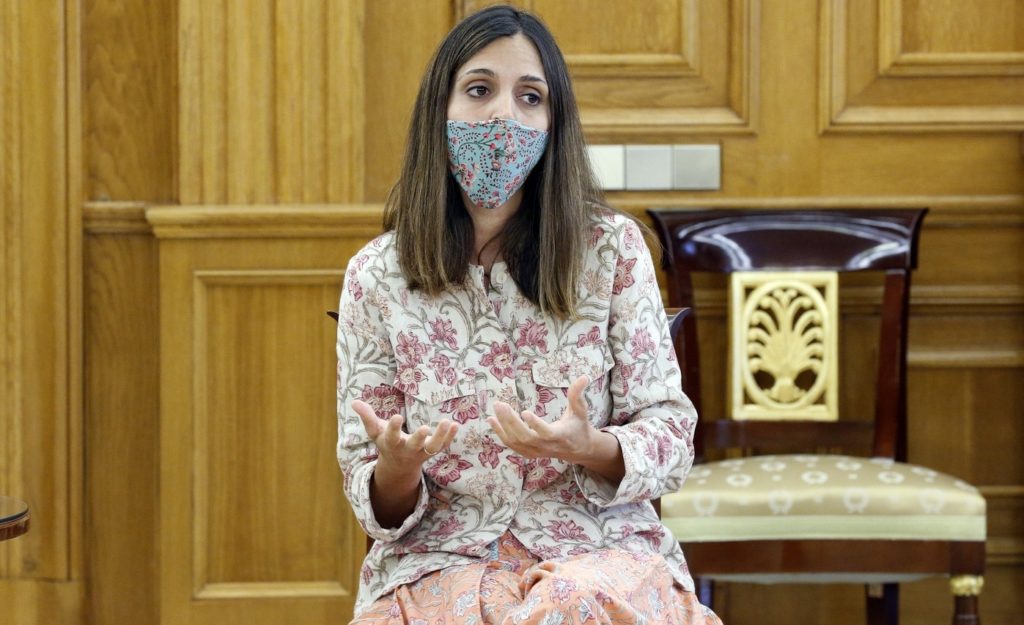 Arancha Martínez participated in an open dialogue with King Felipe and Queen Letizia. - © Casa de S.M. el Rey
Innovation with an impact 
Pablo Santaeufemia went to Zarzuela Palace to participate in a meeting organized by the Ashoka association with the King and Queen and young social entrepreneurs. "We talked a great deal about the importance of overcoming the challenges we face with social innovation and a purpose," explained the founder of Bridge for Billions, an online accessible entrepreneurial incubator that accompanies new entrepreneurs in their first steps. "The systems that we currently have are often obsolete, or at least don't work for everyone, and definitely don't work for the underprivileged. For this reason, access should be democratized to make it an agent of change and innovation. Innovation cannot be a luxury that is only within reach to very few."
During the meeting, Pablo Santaeufemia sought to underscore the importance of creating more inclusive entrepreneurial ecosystems. "I spoke of the need to break down the 'egosystems' of entrepreneurship, which mainly work for the elite, and work together with all actors to create actual ecosystems of collaboration that offer opportunities to many more."  This entrepreneur wanted to take advantage of the opportunity to emphasize the need to promote entrepreneurship with a social purpose. "During such critical times, I think all actors need to align ourselves to work toward the same goal: creating companies that solve the problems that really matter to everyone. Companies that are resilient and that will survive the future digitization crisis. Over the next five years, the generation of companies that innovate with a purpose, from my perspective, could be the most systemic instrument to foster the transformations our economies need."
The King and Queen  were interested in social innovation and the challenges that participating entrepreneurs faced. "They wanted to understand what we do to try to address the challenges we face in what we do," Santaeufemia said. "They were also interested in what Spanish society would look like if there were a common purpose to jointly resolve each of these challenges."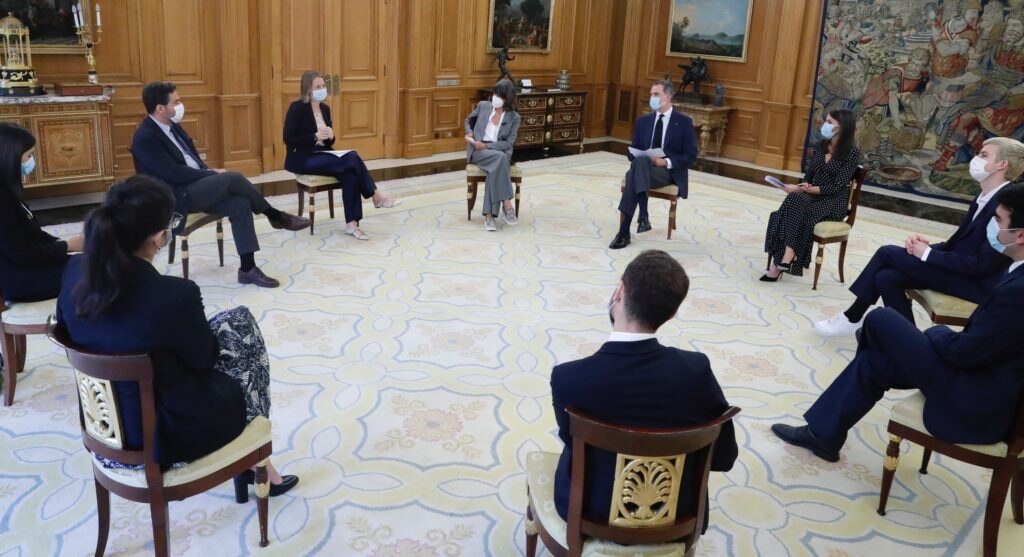 Pablo Santaeufemia went to Zarzuela Palace to participate in a meeting organized by the Ashoka association. - © Casa de S.M. el Rey
Following these meetings, a future of reinvention and new challenges awaits both entrepreneurs. "The crisis has turned into an opportunity for my mission to digitally transform the social sector," Arancha Martínez explained. "In just ten weeks we have made more progress than in two years, so now more than ever before,  my goal is to focus on digging deeper into the sector's needs and trying to respond with appropriate tools to create the most value for social impact organizations." Meanwhile, Pablo Santaeufemia will continue to focus on innovation and entrepreneurship. "In that massive generation of companies with an innovative foundation and innovation with a purpose, our goal is to help companies resolve the problems that really matter and that create resilient jobs that are capable of adapting to the changes."