The submission period for the sixth edition of BBVA Momentum, BBVA's social entrepreneurship program, expired last Friday, March 31st. The number of companies that have registered has exceeded all expectations. Given this great response, the organizers have decided to push back deadline until April 16.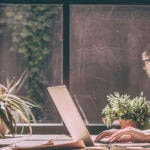 The results of the new platform could not have been better. Since opening on March 9th, the site has drawn more than 77,200 unique visitors, of which 1,300 have registered to start the submission process. In Spain alone, as of March 31st, 330 entrepreneurs have already enrolled. Submissions are also coming in at a strong rate in Mexico and the U.S. The submissions period in Colombia and Turkey will open in April.
In view of the strong response that the event is getting, the BBVA Momentum team has decided to push back the competition's deadline to April 16. This way, they are hoping many more entrepreneurs will have the chance to take part in the 2017 edition.
Once the submissions period is finally closed, the local and global juries will begin the project screening process. The list of selected entrepreneurs in each country will be published on May 19th. 
A renewed Momentum
Significant changes have been introduced in this year's edition of BBVA Momentum - starting with the name, which used to be Momentum Project.
Also, this year, the program has become truly global. It has been launched or is going to be progressively launched in five of the countries in which the Company operates: Spain, Mexico, United States, Turkey and Colombia.
Another big change is that, now, many more entrepreneurs will be able to take part in the contest (about one hundred, or 20 per country, compared to 10 in prior editions).
Also, as from this edition, the social impact generated by the entrepreneurs supported by BBVA Momentum is no longer required to be restricted to the country where the company is based, but anywhere in the planet.
Mentorship Program
BBVA Momentum channels its support to entrepreneurs mainly through five initiatives: a training program - online and onsite – that will be offered in each country over the course of a seven-month period; a strategic mentoring program, with support from specialized mentors; access to a powerful network of entrepreneurs, customers and investors; strategic collaboration to provide visibility to the companies; and, finally, funding.
The 23-week training program will be provided by Corporate Learning Alliance, a platform created as a result of the joint efforts of Instituto de Empresa Business School (IE) and Financial Times.
Over the course of its five prior editions, BBVA's Momentum program has provided support to more than 90 companies in Spain, Mexico and Peru - which employ over 3200 people and benefit more than 1.5 million people – and provided funding to 36 of them.. 90% of the companies that have taken part in Momentum are still in business today.