No matter how good an idea or wonderfully designed a project are, without relying on the right collaborators, mentors and entrepreneurs, success is likely to remain elusive for entrepreneurs. Five years ago, Momentum started nurturing an ecosystem that has continued to grow ever since, bringing participants together and promoting collaboration and synergies.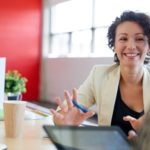 Every year, BBVA Momentum sets out to find the best experts among BBVA's workforce, and invites them to embark on a challenging project: Mentor a social enterprise that is in the midst of its growth stage and needs a strategic vision of the business. The proposal requires commitment, longer working hours, and generosity to share a wealth of expertise amassed over the years. In exchange, the program exposes these mentors to a fresh new way of approaching business and taking part in an innovative, socially-responsible, project. "We want you to be able to apply this way of understanding business in your area of responsibility when you go back to your official posts. Momentum is a tool for social intra-entrepreneurs," explained Antoni Ballabriga, global head of Responsible Business of BBVA, during a training session organized for these experts.
One of the participants, Fernando Díaz, a mentor in Momentum 2013, confessed that he was insecure at first: "When I decided to take part in Momentum, I wasn't really sure whether I was going to be able to help the entrepreneurs in any way. These concerns kept me awake the first night." But his perspective changed during the program, as soon as he got involved in the project. "I realized that I was able to make a valuable contribution and help meet the goal we had set to achieve: Drawing up a solid business plan that could guide the company in the coming years. That's when I realized that the vision that mentors can bring is like a breath of fresh air for entrepreneurs."
Passion + Experience
The proposal has been so successful, over time, mentors have become one of the keystones of the program. To date, 103 active BBVA employees, plus a group of collaborators, have decided to take on the challenge and volunteer to help participants. The experience proves that it was an excellent idea to blend the passion of entrepreneurs and the mentors' expert vision.
In this new edition, BBVA Momentum adapts to the frenzied pace of the day to day running of a business, which requires mentors to stay continue paying attention to their responsibilities, preventing them from focusing on mid to long term strategic issues. Mentors will still devote more than 30 hours of their time to collaborate with the contestants. Also, this time, the team of mentors will be supported specialists, which will offer support and guidance on specific issues in different fields, such as communications, marketing, human resources, web design or user experience. These professionals, will answer to specific inquiries, through an online platform, in less than 48 hours.
The experience proves that it was an excellent idea to blend the passion of entrepreneurs and the mentors' expert vision.
The community grows
Experts have been part of the Momentum ecosystem since it first launched in 2011. Momentum is a community where participants - entrepreneurs, mentors, trainers and the team behind the program - collaborate, learn from each other, and build synergies to help these new projects move ahead. "Momentum has created a community, an ecosystem of considerable size, and with stakeholders that have become really appealing over time," explains Macarena López-Cordón, of SoulEM. This company offers perfect example of the synergies that arise when it needed a supplier to furnish the new corporate headquarters: "The rooms needed to be decorated and another Momentum business, L'Estoc, decorated our rooms, which was called 'Sala L'Estoc'".
100 entrepreneurs are going to be invited to take part in this exciting new edition of BBVA Momentum. The social entrepreneurship ecosystem will be strengthened this year with the participation of key external players, including educational organizations, social investors other entities that support social entrepreneurship, and even with entrepreneurs from other similar initiatives. Thus, new relationships and business opportunities will be built. "It is important and, also, quite necessary, I think, because it helps us get to know each other better and sell our products and services to each other," says Joaquín Alcalde, of Huertos de Soria.
Thanks to this ecosystem, social entrepreneurs can continue creating opportunities, supported by a community that will support their growth.