BBVA Momentum launches an innovative training program that breaks down borders to connect entrepreneurs
At BBVA Momentum, entrepreneurs go back to school, but this time in an innovative way that fits in their fast-paced lifestyle. Technology is the new edition's biggest ally, allowing participants to refresh their knowledge, acquire new skills and interact with each other.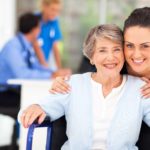 In the five years since BBVA Momentum started, one of the biggest demands has been the need to offer more corporate management training. When someone decides to start their own project, they are generally very motivated and move ahead with enthusiasm and a lot of effort. However, entrepreneurs often aren't aware that they lack essential business management knowledge that is hindering their success. "When I started five years ago, I thought that I was prepared. I believed I was, but I wasn't prepared at all," explains Nieves Torres, of Coshop, a Momentum 2014 participant. Macarena López-Cordón, of Suolem (Momentum 2014) shares this idea: "When we decide to start, most entrepreneurs are not prepared in all areas."
For five editions, the business school ESADE has designed and taught an in-person training program with content specifically adapted for the Momentum social entrepreneurs. ESADE has been an exceptional partner to meet the participants' needs. Manuel Morazo of Freshcut, (Momentum 2013), put it in a very simply, but hard-hitting way: "We need advice to know what we're doing well and what we're not."
Participants receive personalized support from ESADE professors and students – the key for success in their plans to grow. Many of them, like Alejandro Javier Pedro of Bioservice (Momentum 2015), were excited about this stage of the program: "It's an opportunity to plan how to scale-up the project."
A groundbreaking approach
Despite the participants' positive feedback, there was a problem fitting in-person training in the demanding professional life of an entrepreneur. During the breaks, they were frequently talking on their phones, solving problems and hooked to computers. Their businesses were at a critical point and dependent on their decisions, making it very difficult to set aside several days to focus on their training.
Technology is key to solving problems. In this new stage, BBVA Momentum will have a mixed training program, created exclusively by Corporate Learning Alliance (CLA), an Instituto de Empresa and Financial Times joint initiative.
The training will be online. Not only will participants have access to the content and innovative format, but they will also be adapted to their schedules and not take time away from managing their business. The idea is for the participants to apply what they learn to their business models, facilitate interaction among them and introduce them to a network of support where they can share ideas, knowledge and experiences, which has always been one of the hallmarks of Momentum.
Distance learning will involve local, in-person meetings to put what they have learned into practice, address the specific challenges each participant is facing and build a sense of community. This in-person component will focus on developing the skills that are so important to growing companies, such as leadership and creating an engaged workforce.
Interactive, global, personalized, and networking are some of the key aspects of the new approach BBVA Momentum will apply to the training. Welcome to a new concept that breaks down borders to unite people.