BBVA Research publishes its fourth quarter U.S. Economic Outlook
The BBVA Research team has published its Economic Outlook for fourth quarter 2020, anticipating that the pandemic and upcoming election could add noise to the short-term outlook even as medium-term prospects improve.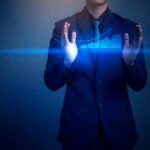 The report, published by the BBVA Research team headed by BBVA Chief Economist Nathaniel Karp, continues to highlight the ongoing economic impact of the pandemic.  According to its authors, significant fiscal and monetary policy intervention did offset the economic fallout of the pandemic, but those stimulus measures are fading. While its impact on activity is declining, recovery from the pandemic remains tenuous due to growing cyclical headwinds and waning stimulus. In addition, as workers adjust to a new reality, seeing a rise in permanent unemployment.
Regarding monetary policy, the team states that despite some improvement in Fed sentiment, the shifts in goals and strategy implies continued low rates for the foreseeable future. The Fed is expected to continue fine-tuning its balance sheet plans as policy shifts from stabilization to accommodation.
The BBVA Research publication further delves into fiscal policy, commercial real estate, and the outlook for the banking industry, which has seen massive expansion in deposits and policy support to limit the deterioration of credit quality.
BBVA USA's research team analyzes the U.S. economy and Federal Reserve monetary policy. For its analyses, the economists create models and forecasts for growth, inflation, monetary policy and industries. The Economic Research team also follows a variety of issues that affect the Sunbelt states where BBVA USA operates. Follow their work on Twitter @BBVAResearch and @BBVANews_USA.