BBVA Research publishes its second quarter U.S. Economic Outlook
The BBVA Research team has published its Economic Outlook for second quarter 2021, noting that a successful vaccination campaign, combined with low interest rates and massive fiscal stimulus, is expected to drive a strong recovery.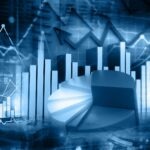 The report, published by the BBVA Research team headed by BBVA Chief Economist Nathaniel Karp, continues to highlight the ongoing economic impact of the pandemic, as well as the American Jobs Plan. According to the report's authors, the Plan will create ample business opportunities in construction, transportation and housing industries, as well as clean energy and education sectors.
A number of indicators noted in the report point to financial conditions that are conducive to a solid recovery, including the S&P 500 Index, the Financial Stress Index and the Volatility & Economic Uncertainty indices. Expected growth in labor, capital and productivity will also boost the potential GDP, based on current trends.
The BBVA Research publication further delves into current trends and BBVA's own in-house indicators, which both confirm strong economic conditions. In fact, the report indicates that strong GDP growth in the first half of 2021 will narrow the gap to align with the pre-pandemic trend.
Read the full report here.