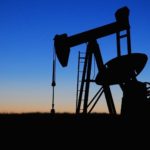 Prospects for oil prices in the coming year assume weak demand growth in a well-supplied market, with tensions in the Middle East and protectionism as the main sources of uncertainty. There is additional uncertainty around long-term equilibrium, specifically CAPEX, protectionism, transportation infrastructure, alternative energy sources, climate change, efficiency and technology.
According to Marcial Nava, BBVA USA principal economist and the report's author, brent crude prices are expected to close 2019 between $60 and $65 per barrel, with long-term equilibrium prices around $60 per barrel. Slower refining activity and low margins have also put downward pressure on demand for crude oil, while inventories are trending close to 5-year averages.
To read the full U.S. Oil Prices Outlook for December 2019, click here. For more information on BBVA Research, click here.