BBVA Research weighs economic impact of U.S. 2020 presidential election
The BBVA Research team published its insights into the economic impact of possible presidential election outcomes in 2020, noting that a divided government is unlikely to make significant policy changes, resulting in a continuation of the status quo in terms of growth.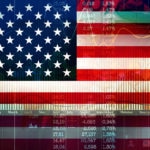 Authored by a team of economists led by BBVA Chief Economist Nathaniel Karp, the white paper indicates that, given the pressing challenges facing the nation, the 2020 election could be a major turning point in history. As indicated in the team's analysis, the 2020 presidential election is expected to be a litmus test for how demographic and cultural differences on fundamental political values like the role of government, individual freedoms and socioeconomic and environmental challenges will determine how people vote.
Additional details in the report include a ranking of key voter issues, including the gap in preference by party designation, as well as the impact of other issues likely to influence election results such as likeability, economic conditions, voter turnout and potential third party candidacies.
The report further outlines four possible economic outcomes of the November general elections:
Blue Wave, assuming that Democrats take control of the White House, the Senate and the House
Purple Rain, in which Democrats take the White House and retain the House, while the GOP retains the Senate
Red Tide envisions the GOP maintaining the Senate and the White House and retaking the House
Pretty in Pink scenario is the status quo: the GOP retains the White House and Senate, while the Democrats hold on to the House
Led by Nathaniel Karp, BBVA USA's research team analyzes the U.S. economy and Federal Reserve monetary policy. For its analyses, the economists create models and forecasts for growth, inflation, monetary policy and industries. The Economic Research team also follows a variety of issues that affect the Sunbelt states where BBVA USA operates. Follow their work on Twitter @BBVAResearch and @BBVANews_USA.