BBVA has been recognized in five different categories at the year's 'Euromoney Awards for Excellence'. The bank received honors in regional categories like "Latin America's best transactional bank", and country categories such as "Mexico's best bank", "Mexico's best investment bank", and "Colombia's best bank". BBVA's Turkish franchise Garanti was also recognized as "Best bank for sustainable finance."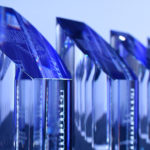 In a ceremony held last night in London, international finance magazine Euromoney  revealed the names of the winners for its 2018 'Awards for Excellence', which are considered on par with excellence in the global banking sector.
BBVA, Latin America's best transactional bank
For the second consecutive year, Euromoney chose BBVA as the best transactional bank in Latin America. This recognition reinforces the industry's vision of BBVA as the region's leading bank for transactional business.
Treasurers operating in different territories with different currencies need to have visibility of the company's consolidated liquidity position. Practical difficulties related to providing liquidity services within one single region caused the BBVA to develop alternative services, the publication noted: "To provide its customers the best visibility of their liquidity positions, BBVA offers an e-business tool that monitors their accounts and third-party accounts. The bank also created single online access that offers standard access quality, irrespective of the customer's specific location in Latin America." observed Rob Dwyer, Euromoney's editor for Latin American affairs.
BBVA offers its clients an extensive geographical reach and financing in a wide variety of currencies
BBVA continues to work, year after year, to increase and improve its offering to Latin American customers, augmenting product capabilities as well as improving the trade finance, cash management, and supply chain finance platforms. Additionally, combining local and global strengths, BBVA guarantees its customers a wide-reaching international presence and financing in various currencies. All of this contributes to BBVA maintaining its leading position in the Latin American transactional banking market with its exemplary offering, which satisfies even the most demanding customers.
BBVA Bancomer, a leader in retail and investment banking
BBVA Bancomer was named "Mexico's best bank" and "Mexico's best investment bank." The magazine thus recognized the franchise's solid financial performance as the leader in Mexico in terms of market share, assets, mortgages, deposits, infrastructure (branches and ATMs) and profitability. The bank sealed its position as the most efficient institution of Mexico's financial system and has continued to actively manage its liquidity levels to respond to business growth.
BBVA Bancomer Vice President and CEO Eduardo Osuna Osuna welcomed the accolade of "Best Bank in Mexico" for the second year running. "The bank's financial performance in 2017 was outstanding," he said. "It maintained its leadership with a 23-percent market share as of the end of December and we will continue to invest in its transformation."
Commenting on the award for "Mexico's best investment bank", Adrián Otero Rosiles, Manager of Wholesale and Investment Banking at BBVA Bancomer, said: "This award represents our commitment to our customers and the effort the bank has made to continue to be leaders, demonstrating our strength and experience in the wholesale banking segment of our country."
BBVA Colombia, the best bank in the country
'Euromoney' gave BBVA the distinction of being "Colombia's best bank" due to its digital transformation advances, business development achievements, and its important financial results.
Óscar Cabrera stressed the importance of this award and the recognition of the bank's progress in the digital realm, which is reflected in the more than one million customers that now interact with the bank via digital channels. "BBVA has been engaged in a customer-focused digital transformation for some time now. Our customers have embraced the digital solutions we have offered, which in turn has translated into greater user uptake of our digital tools and a significantly improved customer experience with the bank."
Garanti, Turkey's best bank in sustainable financing
Garanti, the Turkish bank in which BBVA has a 49.68 percent stake, received the award for "Best bank for sustainable finance in the Central and Eastern European region." According to 'Euromoney', "Garanti Bank doesn't only lead Turkey's finance industry in terms of environmental policies, but also in corporate banking. For example, it was Turkey's first bank to sign the UN Global Compact's Business Leadership Criteria on carbon pricing. Last year it took a step further by becoming the only financial institution in the world to be included on 2017's CDP (Carbon Disclosure Project) Water A List, which includes 78 companies that fulfill the highest water security standards."
"We are delighted to receive this recognition for sustainable finance in the Central and Eastern European region, which has been presented this year for the first time.  We focus on creating social value through our financial services, aiming to ensure the sustainable growth of our customers. Supporting responsible and sustainable development is among our strategic goals and we will continue to focus our efforts on products and services in line with that goal. We intend to manage the environmental and social risks of our customers, to promote an inclusive economy where all individuals can equally benefit from opportunities, and to support the active participation of women in economic life," Executive Vice President for Corporate & Investment Banking at Garanti Bank Ebru Dildar Edin said in a statement.