BBVA signs sale of written-off loan portfolio, its biggest ever
BBVA has signed the sale of a written-off loan portfolio (mostly consumer loans) worth a gross total of €2.5 billion. The transaction is BBVA's biggest ever of this kind to date.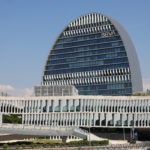 As per the sale agreement (dubbed Project Juno), BBVA will transfer a written-off loan portfolio worth approximately €2.5 billion to Intrum.
The sale is the latest in a string of loan portfolio sales (mostly real estate and mortgage portfolios) that BBVA has completed over the past two years. In December 2018, the bank completed the sale of a €1.2 billion portfolio mainly consisting of bad and non-performing mortgage loans. The transaction was dubbed Project Ánfora. Also in June 2018, BBVA sold a real-estate loan portfolio worth €1 billion – dubbed 'Sintra'– and in July 2017, the institution concluded another real-estate loan portfolio for a total of €600 million, dubbed 'Jaipur'.