BBVA has sold one of the largest loan portfolios in the Spanish market to an affiliate of Cerberus Capital Management, L.P. The portfolio, which has a gross nominal value of nearly 600 million euros, consists of loans from real estate developments distributed throughout Spain, with the largest number in Andalusia, Madrid and Catalonia.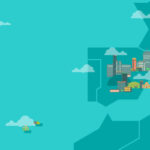 The 'Jaipur' portfolio has as collateral a high percentage of completed real estate assets, which normally have greater value for a fund specializing in this segment, such as Cerberus. The sale process was competitive and restricted to a small number of investors.
BBVA has become one of the financial institutions most active in wholesale real estate sales during 2017. The group's real estate strategy consists of accelerating divestment of non-productive assets in order to reduce the exposure in this sector to residual levels.
The first wholesale transaction of the year took place in February, with the sale of a portfolio of nearly 3,500 properties, known in the market as the 'Buffalo project'. Shortly after, BBVA took part in the non-monetary capital increase of Testa Residencial, with a contribution of 1,500 properties. In March, the group closed the sale of a portfolio of 14 office buildings, a transaction called the 'Boston project'. The sale of the Torre Puig, which took place in May, was one of the largest real estate transactions in Barcelona. And in July, BBVA took another important step in its real estate strategy: the agreement reached with Metrovacesa Suelo y Promoción, by which BBVA participated in a non-monetary capital increase, transferring properties for housing construction with a value of 431 million euros.
With these transactions, BBVA has reduced its net portfolio of Non Core Real Estate by 20% during the year to date, to approximately 8.2 billion euros. It is one of the Spanish banks with the highest level of provisions in foreclosed assets (63%). BBVA also has the lowest proportion of this entire net portfolio (including foreclosed properties, other real estate assets and delinquent promoter loans), with respect to its CET1 capital ratio (<20%). BBVA plans to reduce this exposure almost entirely in three years' time.