BBVA sells a mortgage-loan portfolio worth €1.5 billion
BBVA has signed an agreement to transfer a credit portfolio, which is composed by mortgages credits (mainly non-performing and in default), with an aggregate balance amounting to approximately €1.49 billion to Canada Pension Plan Investment Board (CPPIB). The transaction is part of BBVA's strategy to reduce to the fullest its exposure to real estate risks in Spain.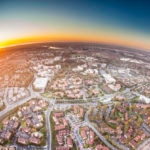 The portfolio is included in the Spain - Banking Activity area. The positive impact of the transaction in the Group's attributable profit is currently expected to be of approximately €150 million, net of taxes and other adjustments.The transaction will have a slight positive impact on the fully-loaded CET1 capital ratio and is expected to close in Q2-19.
This transaction forms part of the plan to reduce the real estate exposure in Spain – both in terms of property holdings and in non-performing loans in the sector. In the last two years, BBVA has closed a number of deals integral to this real estate strategy. Notable among these are the sale of its Spanish real estate business to Cerberus Capital Management, L.P., announced in November 2017 and finalized last October.
Other transactions to reduce the exposure to the real estate sector in 2017 and 2018 include the sale of a portfolio of some 3,500 units known in the market as Project Buffalo; the sale of a 14 office building portfolio referred to as Project Boston; the sale of Puig Tower in Barcelona; the signing of an agreement with Metrovacesa Suelo y Promoción for the transfer of 108 lots for housing construction; the sale of project Jaipur, a loan portfolio from real estate developers; the sale of 27 percent of its stake in Metrovacesa during the company's IPO; the signing of project Sintra, one of the biggest property development loan portfolios in the Spanish market; the sale of its 25.24 percent stake in Testa; and finally, the sale of its office building at Gran Via 1 in Bilbao.