BBVA supports the Autonomous Community of Madrid with a new sustainable loan
BBVA has signed a 240 million euro sustainable loan in favor of the Autonomous Community of Madrid, the first loan of this kind granted by the bank to an autonomous region in Spain.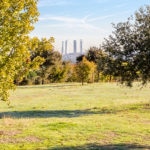 Madrid's commitment to sustainable development, which has as final implication a relevant improvement of its inhabitants' quality of life, has been the reason that has led to the closing of this transaction with BBVA. This financing is another milestone under the Community's strategy, aimed at holding a relevant amount of its indebtedness under this format. Another example is the recent issuance of a 700 million euro sustainable bond, also co-led by BBVA.
This type of loan is governed by the same criteria as those regulating green bonds. A green "label," or green assessment, is awarded by an environmental consultant to debt instruments that fund specific environmental initiatives, including investments in renewable energy, energy efficiency or sustainability projects, among others.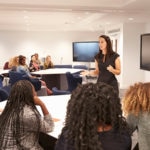 This long-term loan for the Autonomous Community of Madrid has been entirely funded by BBVA, and is structured as a green instrument under the criteria of Sustainalytics, a prestigious independent supplier of services and publications on environmental, social and governance requirements (ESG-Environmental, Social and Governance). This assessment is compliant with the Green Bond Principles.
The purpose of this loan is therefore to finance a wide variety of sustainable projects within the Region, such as environmental management, training programmes, healthcare, affordable housing and others.
BBVA has the capability and the knowledge to provide its customers with top level advisory services on sustainable financing solutions in both bond or loan format, and is playing a key role in developing this market. The bank was the most active Spanish Bookrunner in the green bond market in 2016 and is a key player in the green loan market, having closed several major transactions worldwide in 2017.